16 August 2022. AgForce CEO Michael Guerin.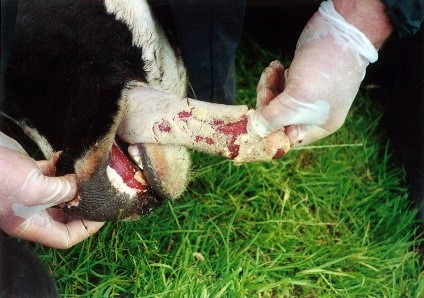 The State Government fanfare is sounding again.
This time for the $22 million Premier Annastacia Palaszczuk is injecting into Queensland's biosecurity measures.
As Foot and Mouth and Lumpy Skin Disease inch ever closer to Australian borders, farmers are on full biosecurity alert, and the Government is working with AgForce and industry to bolster our defences.
As well as stepping up programs to protect cattle, sheep, goat, and pig industries, at least $7 million will go towards recruiting a specialised squad of trained biosecurity officers, skilled in disease protection strategies and specialised emergency responses.
It's a small price to pay, given the $80 billion impact an outbreak could have on our national industry, and we applaud the commitment.
But it's frustrating that it takes a threat of such proportion for the Government to take action.
For years the Department of Agriculture and Fisheries has been struggling with inadequate biosecurity resourcing, while a host of diseases and pests lurk nearby, poised to attack our foodstocks and livestock at any moment.
As it stands today, the current Queensland Government workforce of six vets and 45 animal welfare and biosecurity inspectors would be hard pressed to effectively coordinate a timely response if FMD or LSD were to hit our shores.
So, while the promise of an additional 10 new biosecurity officers is a welcome step, these new positions and necessary training need to be rapidly finalised in readiness for a potential disease outbreak - and sadly it's a process that will take almost 12 months to complete.
In the meantime, we again urge producers to stay vigilant for signs of FMD and LSD and to ramp up their biosecurity practices.
Early detection is essential to reduce the potential impact of disease, and the overriding message is to stay alert, not alarmed.
We have successfully kept FMD out of the country for more than 100 years, and if we continually improve our biosecurity safeguards and stick to the tried and tested plans, we'll keep it that way.