Last updated 16 August 2022.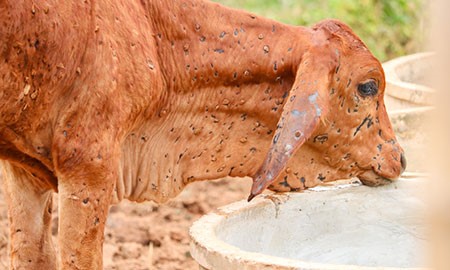 Read the latest
FMD Industry Brief
and stay up to date with what's happening - includes government announcements, advocacy efforts and resources.
Check out the State Government's 
eHub
, which contains valuable preparedness information for producers, and links to other essential resources.
More information:
Read more advice from AgForce to producers below.
---
Livestock producers are urged to stay vigilant as two infectious diseases sweep parts of the globe.
Lumpy skin disease is spreading rapidly through southeast Asia, Vietnam, and Indonesia, and if it reaches Australia, experts advise there will be major economic and trade losses as well as animal welfare repercussions. 
Meanwhile, as of late July 2022, Indonesia has confirmed more than 401,000 cases of foot and mouth disease in 22 provinces of East Java and North Sumatra - including Bali. 
While it can cause serious production losses the most significant impact of the disease is bans or restrictions on imports from affected countries, resulting in serious economic implications.

With the potential for widespread impact, AgForce is warning members to stay alert and watch for signs of these diseases.
Lumpy skin disease
LSD is a highly infectious disease of cattle and water buffalo that does not affect other livestock or humans. The disease is caused by a virus like sheep pox and goat pox and is mostly transmitted by biting insects.
The risk of this disease arriving in Australia is very real. As a result, 
AgForce has finalised its position
 to better prepare for such an event.
How the disease spreads
The transmission of LSD is not completely understood. The main two routes of transmission are mechanical transmission by arthropod vectors such as mosquitoes, ticks and biting flies and the movement of infected animals. The disease can also be spread by fomites through such things as contaminated equipment and in some cases directly from animal to animal.
The disease has shown its ability to establish and spread in a wide range of environmental and productions systems around the world.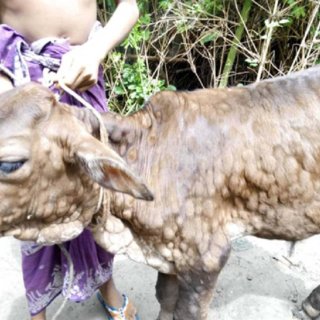 What to look for
Scabs develop in the centre of nodules after which the scabs fall off, leaving large holes that may become infected
Swelling of the limbs, brisket and genitals
Watering eyes
Increased nasal and salivary secretions.
Be aware, be alert, be proactive. Know the signs of lumpy skin disease and report any suspicious nodules and hollow scabs or lesions to the Emergency Animals Disease Watch Hotline on 1800 675 888.
For more information visit the Australian Government website or check out Australia's Chief Veterinary Officer Dr Mark Schipp's video message.
Responding to a lumpy skin disease outbreak
The response to an outbreak of lumpy skin disease is very dependent on where the incursion takes place and under which circumstances (e.g. weather).
If lumpy skin disease occurred in Australia, the objective would be to eradicate it as quickly as possible. This would involve humane destruction of infected animals, vaccination, the disinfection of infected properties and a vector control program (vector being primarily insects, that play an important role in further spread of the disease).
Again, depending on the circumstances, a national livestock standstill is not likely. But a local regional standstill might be a measure the Government would consider.
The difference how Australia will respond to an outbreak of LSD and FMD lay in the differences in the way each disease tends to spread.
Australia's Veterinary Emergency Plan (AUSVETPLAN) contains the nationally agreed approach for the response to an outbreak of lumpy skin disease in Australia.
More information:
Farm Biosecurity
Farm Biosecurity – Animal Health Australia's Farm Biosecurity site has information on farm biosecurity planning and preparedness.
All biosecurity incidents
The Australian Government outbreak site has up to date information on current biosecurity incidents Current Responses To Outbreaks | National pest & disease outbreaks
To stay connected in relation to pest and disease incidents in Queensland, please follow Biosecurity Queensland on Facebook and subscribe to DAF alerts Biosecurity alerts | Department of Agriculture and Fisheries, Queensland (daf.qld.gov.au) These alerts are used to keep people updated on immediate biosecurity incidents.
Foot and mouth disease is a highly contagious viral disease that affects cloven-hoofed animals including buffalo, pigs, cattle, sheep, deer, camelids and goats.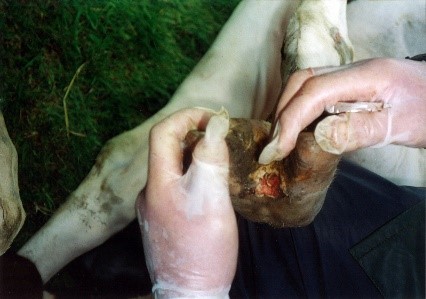 How the disease spreads
It is capable of extremely rapid spread –most commonly through the movement of infected animals, but also carried on wool, hair, grass or straw; by the wind; or by mud or manure sticking to footwear, clothing, livestock equipment or vehicle tyres.
Cattle are most susceptible, though pigs spread the disease fastest.


What to look for
fever, drooling and reluctance to move in cattle, pigs, sheep, buffalo, deer, camelids and goats
blisters on the mouth, snout, tongue, lips or between and above the hooves on the feet; blisters may be intact or ruptured, exposing raw, painful tissue.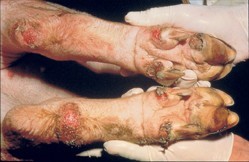 AgForce urges all members to exercise vigilance on-farm by doing the following:
If livestock exhibit any unusual signs, call your veterinarian or Australia's Emergency Animal Disease Watch Hotline on 1800 675 888.

Responding to a foot and mouth disease outbreak
Australia is currently free from FMD, but it is vital to have a plan in place to control an FMD outbreak if one occurs.
In the event of an FMD outbreak, state and federal governments will follow the Australian Veterinary Emergency Plan Disease Strategy – foot-and-mouth disease. The government will take a number of actions and will keep you informed about your responsibilities and any actions you need to take.
An early critical control measure to limit the spread of FMD will be to stop the movement of all livestock at risk of infection, initially for a period of 72 hours.
A livestock standstill gives authorities time to:
conduct disease surveillance
trace the previous movements of infected livestock
identify geographic areas where the disease may have spread.
Public awareness campaigns will be run to ensure all community members are aware of the situation and controls necessary to manage the disease. FMD considers no harm to humans. However, as a precaution, all carcasses and products from infected animals will be destroyed and not processed for human (or animal) consumption.
Affected livestock owners who hold current registration with Biosecurity Queensland will be notified.
Emergency vaccination of uninfected animals may be used as an additional disease control measure.