11 July 2021.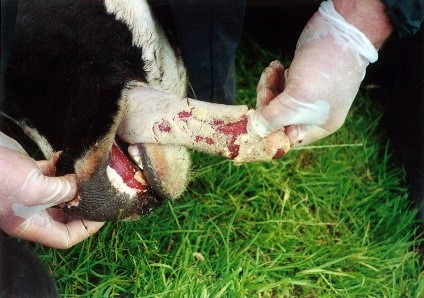 The looming threat of foot and mouth disease is one that AgForce takes very seriously.
Producers are advised that Australian livestock industries have now elevated of the country's biosecurity system through stricter biosecurity protocols at our borders.
These new measures include:
The deployment of two sniffers dogs into Darwin and Cairns to detect illegal products that may carry FMD virus being brought into Australia
Signage and educational communications being displayed to incoming travellers
Increased passenger screening on targeted flights
Underpinning this are our existing state biosecurity practices that minimise other high-risk pathways such as the swill feeding of pigs and feeding meat products to ruminants, which has been outlawed since 1996.
The decision not to install airport footbaths at this stage comes from a comprehensive risk analysis by biosecurity experts (i.e. a footbath at the airport does not address soil on shoes packed in luggage.) The measures that have been implemented strategically target existing risk pathways.
It is important to remember that there are no safety implications for the human food chain from an outbreak FMD and good biosecurity practices and early detection are essential to reduce the potential impact of these diseases.
Farmers and producers are urged to exercise vigilance on-farm by:
Making sure you are aware of the symptoms of LSD and FMD
If you suspect FMD in your livestock, call the Emergency Animal Disease Watch Hotline on 1800 675 888
Adhering to all traceability obligations, including NLIS transfers and complete movement records (NVD/waybills correctly)
Updating your biosecurity plan to address the increased risk
If you need to travel to an FMD infected country ensure you take additional precautions
Producers who want more information on biosecurity planning can visit the farm biosecurity website.
For more information on FMD please visit the AgForce information page, which features links to a range of resources.
Remember – be alert, not alarmed.