14 December 2022.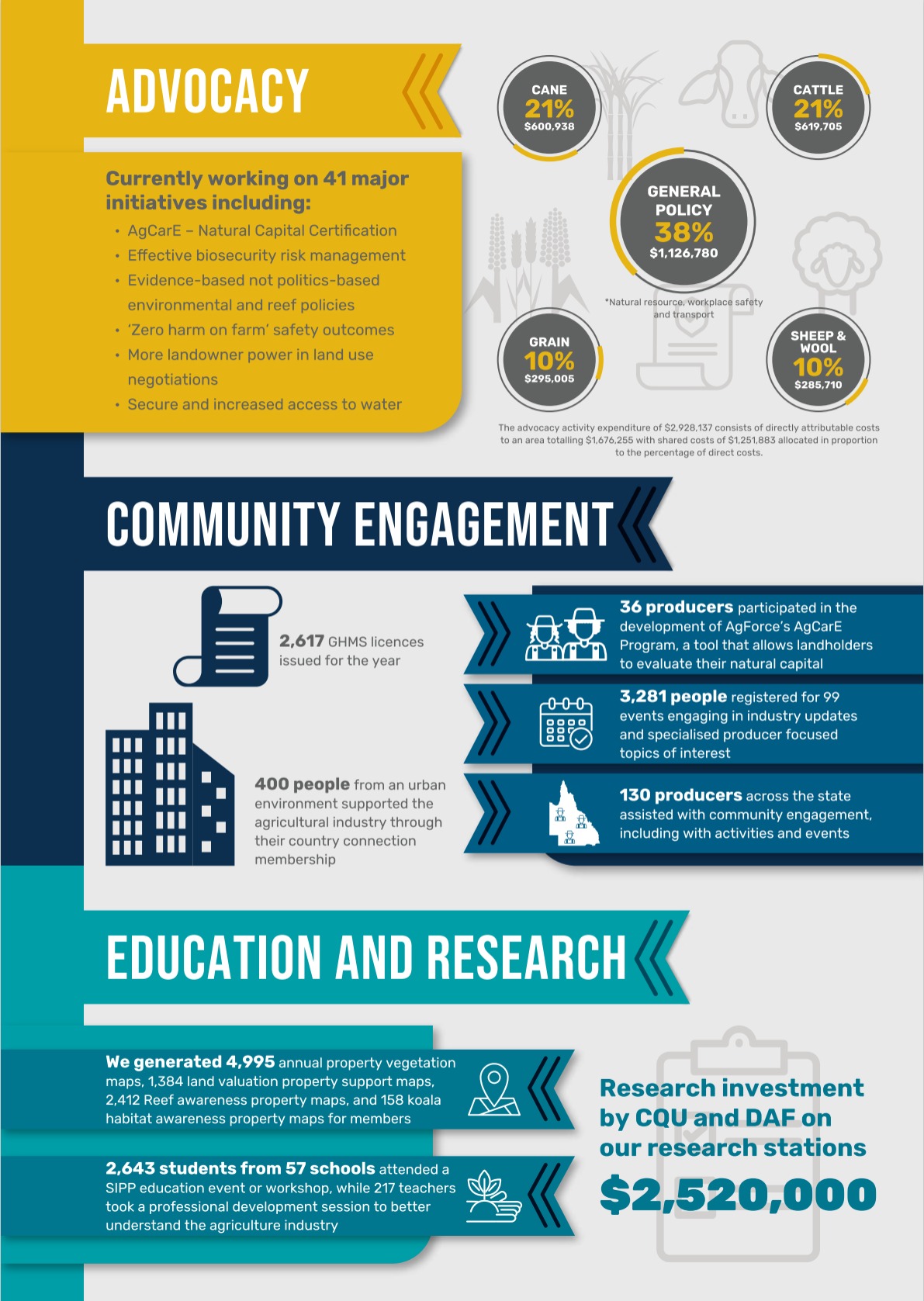 AgForce exists to serve the farming communities across Queensland.

As part of our commitment to members we are constantly seeking ways to do this more efficiently and effectively.

The good news is we have invested heavily in technology over the past several years and can now start taking advantage of this work.
This investment allows us to better tell the story of how we advocate, engage with communities, educate and assist with research – all to support the commodities we represent.
Our focus has been focused into three areas to best demonstrate how we provide value to industry:
Advocacy
Our dedicated staff and industry volunteers work at a local, state, and federal level to improve regulations and policies to ensure they are fair, practical, and affordable for producers, their families, and the wider industry.
Community engagement
AgForce constantly works with producers, community groups, and people from urban areas at a local level. This year has included a special focus on engaging with producers aged under 40 – an investment to ensure there is a clear direction for the future of agriculture.
Education and research education
Our work within education and research is widespread and varied and includes education with producers and communities, as well as support for areas of research that impact the commodities we represent.