28 March 2022.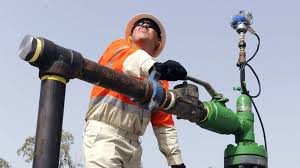 AgForce has welcomed clarification from the State Government on the protection of producer interests during negotiations with resources companies.
Following our staunch lobbying, Premier Annastacia Palaszczuk recently addressed the issue of ongoing coal seam gas problems resulting from Arrow Energy's Surat Gas Project on prime agricultural land on the Darling Downs.
Replying to a Question on Notice, the Premier said Arrow was responsible for rehabilitation associated with activities undertaken under its tenements and was liable to compensate landholders for any impacts. 
In addition, she said if there is an impact on a landholder's business arising from subsidence caused by a resource activity, compensation is payable by the resource authority holder.
AgForce has long been raising the need to properly protect ag land, and we believe the forthcoming Office of Groundwater Impact Assessment report only reinforces the urgency and significance of this issue.
It is now critical we use the Premier's answers in Parliament to boost our efforts to get our coal seam gas/ag land protection messages out publicly and redouble our drive for fundamental legislative change.
We also believe that expanding CCA arrangements as a statutory requirement for these activities will help resolve the issues landowners, Arrow and the Queensland Government are encountering.
AgForce is encouraging members to refer to the Government's guidelines for property access, and understand that the agriculture industry is arguing strongly that resource sector exploration and activities need to align with AgForce's Land Use Protection Principles.