20 December 2021.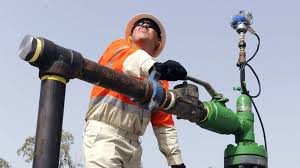 AgForce is working hard to keep members informed following the launch of the State Government's 2021 Queensland Exploration Program (QEP).
The initiative includes two competitive tender releases – the first for greenhouse gas storage exploration in Queensland's Surat-Bowen, Galilee and Eromanga basins is now open, and the second for petroleum and gas exploration.
How to tender:

1. Register on QTenders
2. Search for 'QLR20211'
The Queensland Government has engaged with directly affected landowners, native title parties and local authorities as well as industry peak bodies about these opportunities.

Preferred tenderers must meet environmental, native title and other approval requirements and complete land access requirements before commencing on-ground exploration.
AgForce is encouraging members to refer to the Government's guidelines for property access, and to understand that the agriculture industry is arguing strongly for resource sector exploration and activities to align with AgForce's Land Use Protection Principles.
For more information about the Queensland Exploration Program and competitive tendering visit the Government website or email resources-tenders@resources.qld.gov.au. Alternatively call 07 3096 6191
The tender process closes at 11am (Australian Eastern Standard Time) Friday 4 March 2022.