7 November 2023.
All Australians enjoy the world class food and fibre grown right here in Australia. But some Australians know very little about the farmers and workers who put food on their tables.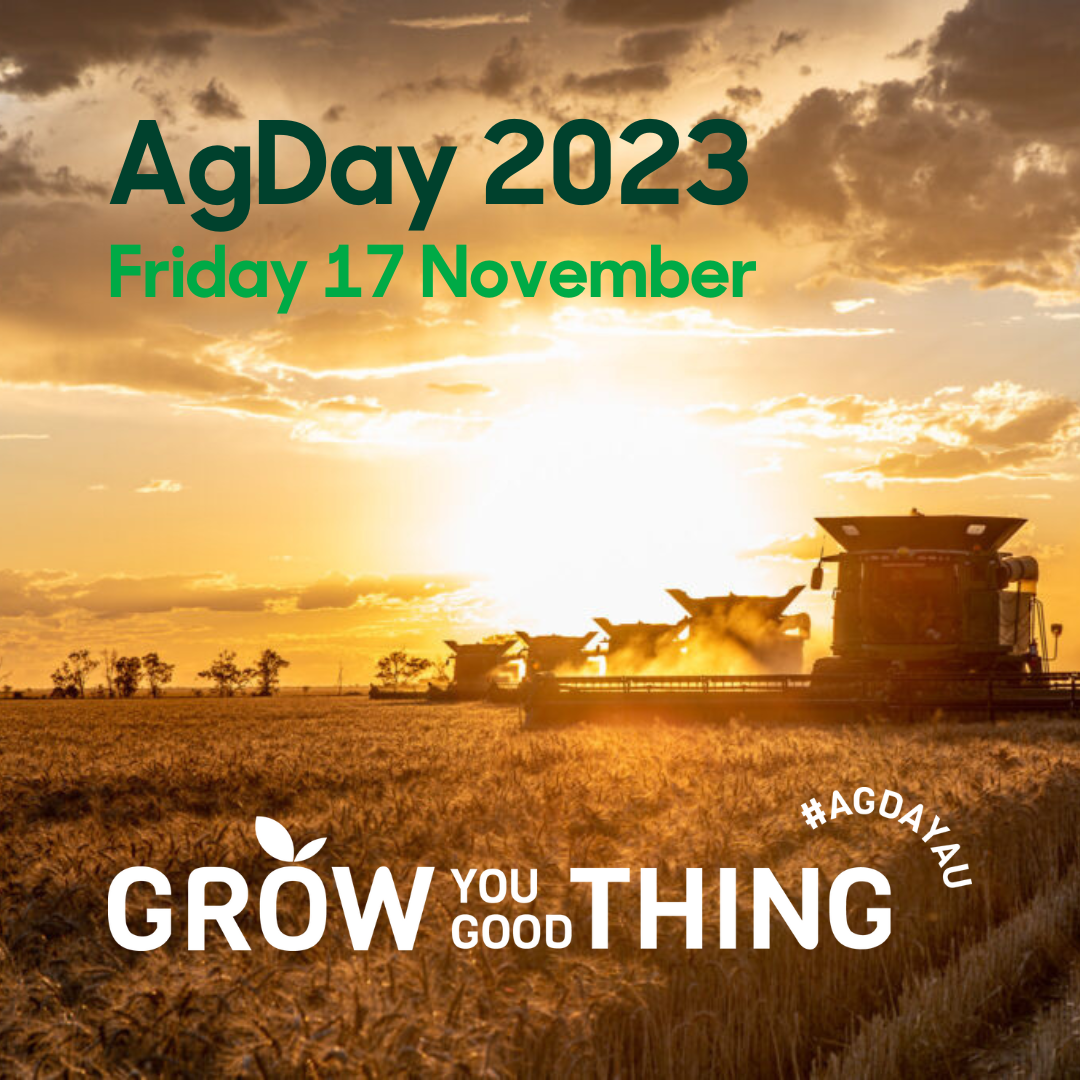 National Agriculture Day is your chance to celebrate and learn about Australia's incredible farm sector. This year National Ag Day is the 17 November and it's one day to celebrate an industry that's part of our lives every single day.
AgForce are holding a number of events on the theme of `Grow You Good Thing' for the week leading up to the big day.
Events range from CBD markets and Brisbane lighting up green, to enable everyone to celebrate an industry that's part of all of our lives every single day to the Rural Press Club Annual NAD address.
Thursday 16 November we will be bringing the celebrations to the Brisbane CBD with a market stall at Cathedral Square. This is our opportunity to share the story of agriculture with the wider community connecting them where their food and fibre comes from and the importance of agriculture to Australia. Giveaways will include sunflowers, seedlings and snacking carrots!
The day will end with Brisbane Lights Up Green for National Ag Day with the Story Bridge, Victoria Bridge and Breakfast Creek Bridge shining in all their green glory from 7pm making the perfect lead into National Ag Day. Reddacliff Place sculptures Donna Marcus: Steam 2006 and Wickham Terrace Car Park architectural wall also got into the spirit.
Georgie Somerset will round out the week presenting at the Rural Press Club on Friday 17 November about the importance of agricultural advocacy in the annual National Ag Day address.

Register your own National Ag Day event here.