31 October 2023. Updated 7 November.
Federal and State Governments have activated further relief measures for farmers and councils impacted by bushfires in southern Queensland.

Under DRFA, Cat B, primary producers can now apply for concessional interest rate loans to help replace or repair assets that have been significantly damaged by a recognised disaster. This includes loss of significant income, to recover and return to viable operations. Impacted primary producers can also apply for freight subsidies.

LGAs declared under Cat B are (green areas):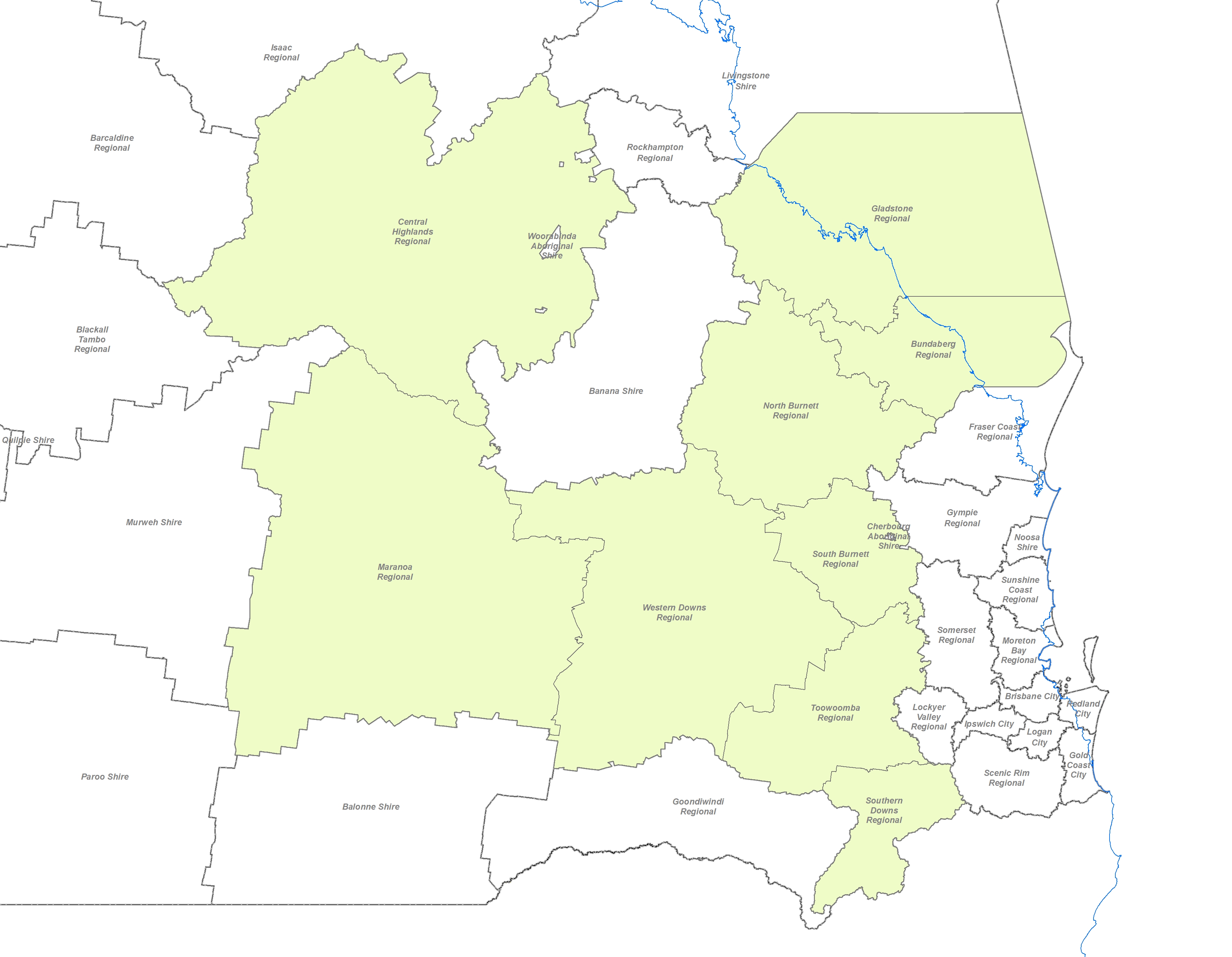 Assistance is available from DAF allowing producers to seek nutritional information to manage their livestock - call 13 25 23.

For up-to-date bushfire information, listen to ABC local radio and monitor QFES' bushfire warnings.

If you have been impacted in any way by the bushfire, you can report this through the Department of Agriculture and Fisheries' Disaster Impact Survey

These reports help determine where support - urgent and long term - is required, and where assistance is needed to support primary producers during this emergency and into the recovery.
You need to include date-stamped photos, which most phone cameras do automatically. If you would like support in completing the survey, please contact DAF on 13 25 23 or call your AgForce Regional Manager.
An Individual Disaster Stricken Property (IDSP) declaration will enable access to some support with fodder and restocking.
Assistance and support are also available through:
For more information you can contact DAF on 13 25 23.

For information on applications and assistance, visit www.qrida.qld.gov.au or call 1800 623 946.
Bushfire and emergency fodder: beware of biosecurity risks
Bringing fodder onto your property is a key pathway of entry for new weeds, pests and other unwanted contaminants. Even in emergency situations, it is critical to complete a Biosecurity Matter Hygiene Declaration with the seller/supplier.
Other tips to reduce the biosecurity risks when bringing in stockfeed are:
Try to source stockfeed locally.

Source stockfeed from a reputable supplier operating under a quality assurance program.

When buying feed, always ask for a fully completed

Commodity Vendor Declaration, By-product Vendor Declaration or Fodder Declaration

and check that feed is free of RAM and any other contaminants.

Make sure stockfeed is not contaminated by pests or vermin, including

fire ants

.

Keep feed in a clean, dry area and inspect it to check the condition before being fed out.

Feed out in locations that you are able to check regularly, and control new pests and weeds immediately when noticed.

Products

sourced from the

Fire Ant Biosecurity Zones

must comply with

movement control

requirements.
See this guide for more tips on reducing weed risks with brought in fodder.