9 May 2023.
AgForce members are flying the flag for deforestation-free beef, following a recent visit from burger chain McDonald's.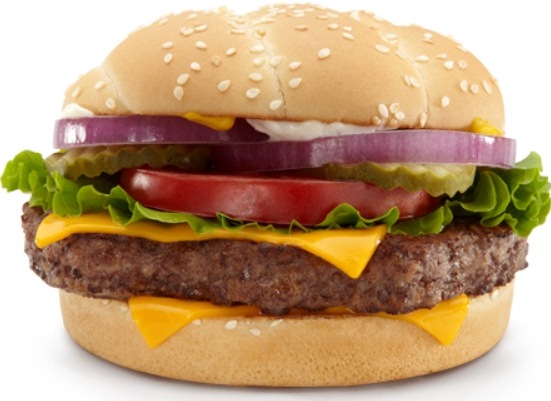 With Europe passing laws to prevent the import of goods linked to deforestation, the group of producers set out to prove Queensland is not a deforestation hotspot.
AgForce producers, including Will Wilson, Adam Coffey, David Hill, Melinee Leather, and Mark Davie, with McDonald's procurement arm Fulton Market Group (FMG), took representatives from McDonald's Global, Teys, JBS and NH Foods on a trip around some properties in Central Queensland.
Their task was to show the difference between brigalow scrub and the Amazon Rainforest.
Mr Wilson, who is a former AgForce Cattle Board President, said he hoped the visit would help the fast-food giant form fairer legislation.
"It was one of the most powerful pieces of advocacy I have ever been involved in," he said.
"It is really rare to have so many different parts of the supply chain come together on a property and sort out an issue."
Beef is one of the products Europe has named on its new non-tariff trade barrier – requiring producers to prove they have not destroyed forests to grow the product.
Many have raised concerns about the broad legislation, saying it does not allow for strategic land management techniques that can promote biodiversity and production at the same time.
McDonald's set a target to be deforestation-free by 2020 and at the end of 2021 said 97.2 per cent of its beef was not linked to deforestation. Its deforestation-free goals have been met for several of our primary ingredients and materials, including Australian beef.
The group made an agreement to help the burger chain make "needed revisions" to its Deforestation Free Beef Procurement policy in Queensland.
Mr Wilson said the early signs of the visit were positive and he was hoping it could be a blueprint for Europe to follow in working with Australia.
"The policies Europe and McDonald's have are very similar and we are working towards creating a framework that suits everyone," he said.
"We are in a very different situation to Europe, where the clearing happened many years ago and a lot of the environmental work is about replanting.
"In Queensland, we are still working in a natural environment and we want to be able to manage the land for both better production and environmental outcomes."