2 May 2023. By AgForce CEO Michael Guerin.
It's always nice to be right.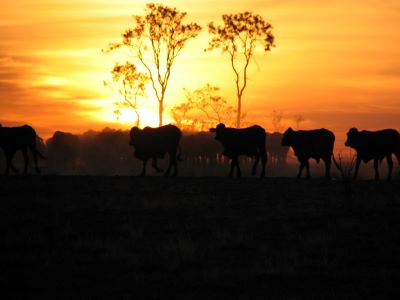 Whether it's guessing the correct answer in pub trivia or winning an argument with your wife (can't say I do that very much), the resulting sense of satisfaction cannot be beaten.
So, when I heard that a special issue of the international scientific journal Animal Frontiers had rebuked ludicrous claims about the livestock industry, climate change, and red meat, I couldn't help but smile.
After reviewing more than 1000 scientific papers from around the world, the peer-reviewed publication concluded that human and human-managed livestock systems are necessary to reach a level of environmental sustainability and for food security in developing nations.
Specifically, it stated that Homo sapiens evolved to be "persistent and frequent meat eaters", and concluded the impact of livestock farming on the environment was poorly understood and oversimplified.
What a result! It's great to finally see scientists supporting agriculture for a change.
Of course, as 'non-scientists' AgForce and industry trust in the value of scientific debate, in the ongoing questioning and challenging of what may appear as an established paradigm.
But it's important to ensure that the science being used is relevant and up to date.
All too often we see statistics that have been cherry-picked solely to meet the demands of anti-ag groups, and sadly it's to our detriment.
Take the introduction of the methane tax in New Zealand, for example.
Imposed on farmers in a farcical bid to meet a 30 per cent global cut in methane emissions by 2030, the policy was partly driven by the International Panel on Climate Change.
But these new Animal Frontiers' findings change everything, and consequently, the IPCC must be brought back to the table to take a look at the issue with fresh eyes.
At AgForce, recognition of truth has always been important to us.
That's why we want to see policy development based on real peer-reviewed science - not ideology.
Now is the time for government, industry, and the scientific community to collaborate – not attack each other.
Let's not miss this important opportunity.