7 March 2023.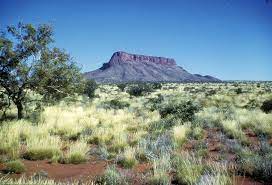 AgForce members are invited to register for the Australian Rangeland Society Conference, where they can explore new ideas and share the latest developments.
This year's conference takes place in Broome, from September 18 to 22, and promises to be an exciting event, featuring leading experts in rangeland management, engaging discussions, and opportunities to connect with peers.
The theme is 'Action Stations', which will address the following topics:
Coming to grips with carbon, green energy and natural capital
Science, satellites and success
Resilience in a land of drought and flooding rains
Traditional Owner aspirations and knowledge
Where/what is the cutting edge technology
Passing the baton to the next generation
There will also be ample opportunity for attendees to get out into the field and explore the surrounding landscape. Field trips and cultural tours will take participants to some of the most iconic and interesting sites in the region.
In addition, the event offers an early careers program for students and early career professionals in the field of rangeland management.
The program provides a unique opportunity for participants to attend conference sessions, workshops, and field trips, as well as connect with mentors and peers in the industry.
To register for the conference visit the Australian Rangeland Society website.