15 August 2022.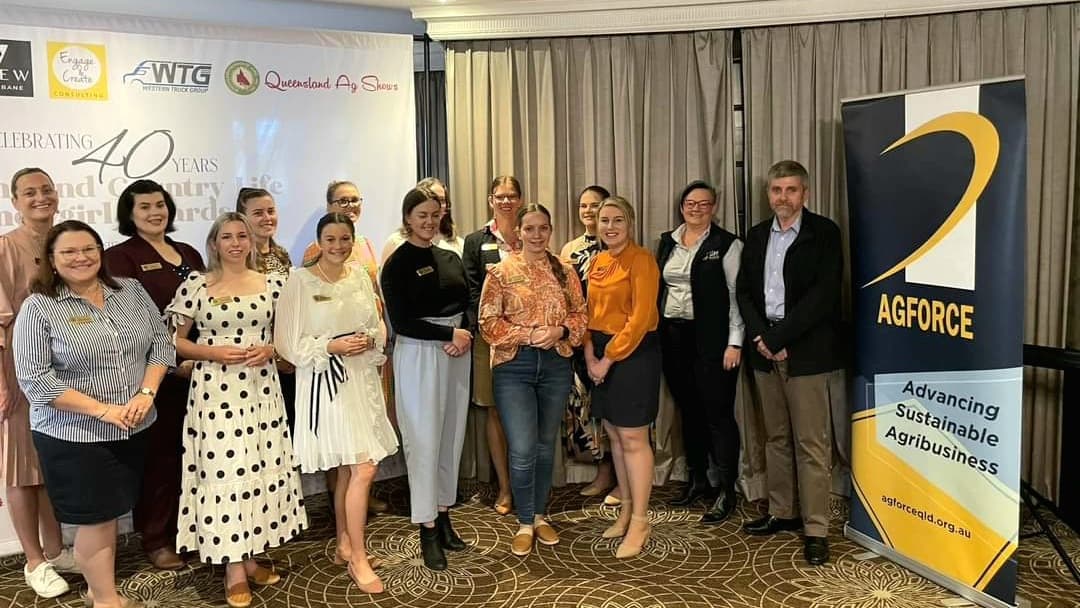 It's one of Ekka's most iconic events.
The Queensland Country Life Showgirl pageant has been part of agriculture since 1983, and this year AgForce was again a proud sponsor.
As the contest approached, staff members Tanya Nagle and Noel Brinsmead enjoyed breakfast with the finalists, presenting them with Country Connection memberships, while AgForce General President Georgie Somerset attend a 40th Anniversary High Tea.
The girls then visited the AgForce site at the Ekka before the announcement of the winner - Sarah Rose from Gatton.
Graduating from veterinary science in 2020, Sarah now works at a mixed practice clinic in Toogoolawah and is keen to focus on improving herd management and reproductive efficiency of beef cattle.
Congratulations also to runner-up Amy Kuhne, from Mount Isa, and Showgirls' Choice winner Anna Ferguson from Beaudesert.