28 June 2022.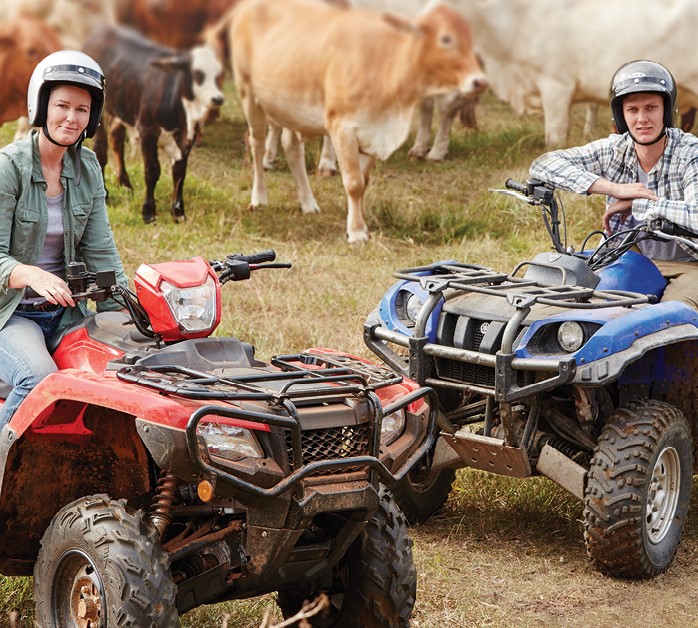 AgForce's Work and Safety Committee has developed a submission for a Queensland Government investigation into the safety of quad bikes and side-by-side vehicles (SSVs) in the workplace.
The Queensland Government is currently investigating proposed new safety regulations for people operating these vehicles, following a state coronial inquest into nine deaths involving quad bikes between 2012–2014.
The inquest recommended introducing regulations to improve quad bike and SSV safety, and several safety campaigns and initiatives aimed at informing rider behaviour.
Options being consulted on include mandating helmet use, banning children on adult quad bikes and SSVs, some passenger restrictions and seat belt requirements for SSVs (if installed). In addition, training requirements are also being investigated. These options are outlined in more detail in a discussion paper available online.
Written submissions being accepted at whspolicy@oir.qld.gov.au until 5pm, 31 August 2022.
At a recent meeting, the AgForce Board endorsed the following policy position in support of user risk assessment, competency-based training and best practice procedures, but not the regulated mandating of helmets or seatbelt use in SSVs:
1. AgForce supports competency-based, best practice safety procedures applied on farm and adopts a position on quad-bike safety that encourages producers to actively assess risks and includes:
Wearing a helmet and appropriate personal protective equipment (PPE)
Getting training
No kids under 16 on adult-sized quad bikes
Not overloading quad bikes
Not doubling passengers on quad bikes
2. AgForce supports a mandatory competency-based licensing and training system for the use of all-terrain vehicles (ATVs) and SSVs.
3. AgForce actively encourages industry participants to understand their workplace health and safety (WHS) responsibilities and engage with WHS training.
4. AgForce encourages the use of seatbelts when using SSVs.
5. AgForce also supports a government rebate program to cover:
Helmet purchase
Installation and/or retrofitting of crush protection devices (CPDs) and operator protection devices (OPDs)
Purchase of side-by-side vehicles (SSV) or alternative vehicles.