27 June 2022.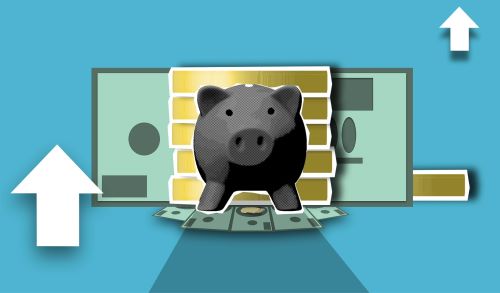 AgForce has welcomed the latest Queensland Government Budget, which invests $608 million into agriculture, biosecurity, fisheries and forestry.
We applaud the $100 million reinforcement of existing initiatives to drought assistance we pushed so hard for, as well as the ongoing $56 million commitment to biosecurity, particularly concerning fire ant and yellow crazy ant suppression.
Industry also saw $18 billion investment in regional infrastructure, such as dams and roads, which will enable greater agricultural development across the state.
AgForce seeks to continue to work with the Government to accelerate and expand investments and reforms that will improve landscapes, biodiversity, and also support social, environmental, and economic growth across Queensland.
The benefits are significant and well worth working together to unlock.
The Budget in more detail includes:
Additional funding of $1.6 million in 2022-23 to ensure the firearms register is up to date and accurate and commence the replacement of the Weapons Licensing Management System.
Additional funding of $150 million over 10 years, including $75.2 million over four years and $12.5 million per annum ongoing, to implement a new Queensland Trade and Investment Strategy 2022-2032
Revenue measures include:
Relief of up to $1.5 million in 2022-23 through the waiver of fees associated with an annual water licence invoice and applications for stock or domestic water licences. The waiver is available to primary producers in drought declared areas and those who have an individually droughted property.
Relief of up to $3.2 million in 2022-23 through rent rebates for drought declared areas.
Cutting payroll tax for small and medium sized businesses with payrolls up to $10.4 million.
Capital items include:
Increased funding of $20 million in 2024-25 for the acquisition of land under the Cape York Peninsula Tenure Resolution Program, supporting joint management with First Nations peoples.
Increased funding of $16.9 million over five years ($17 million over six years), held centrally, to acquire property of high conservation value and undertake infrastructure upgrades associated with the increase of the protected estate.
Increased funding of $250 million over four years, held centrally, for the continuation of the Protected Area Strategy 2020-2030, including support for land acquisitions and capital works to increase the protected area estate.
$943.5 million over 7 years from the Sustaining Capital Program to replace ageing rural and regional health facilities and staff accommodation as part of the next phase of the Building Rural and Remote Health Program. This investment in Phase 2 of the program will replace ageing infrastructure across a range of Hospital and Health Services, including Torres and Cape, North West, Cairns and Hinterland, Mackay, Darling Downs, Central Queensland, Townsville, West Moreton and Wide Bay. The first tranche of Phase 2 will replace health facilities in Moranbah, Bamaga, Normanton, Pormpuraaw, Tara and Cow Bay.
$333.7 million over 10 years for the Royal Flying Doctors Service.