Renew your membership early with AgForce and go in the draw to win!

If you renew your membership with AgForce by 31 July 2022, you go in the draw to win one of two fantastic prizes.

First prize: Telstra GO Mobile Smart Signal Vehicle Repeater valued at $864.
Second prize: Fuel from IOR valued at $450.

Prizes will be drawn in August.

For more information, call AgForce on 07 3236 3100 or email membership@agforceqld.org.au.

Terms and conditions apply. 

Telstra GO Mobile Smart Signal Vehicle Repeater 



Telstra GO Mobile Smart Signal Repeater™ is award-winning network safe Smart Booster technology to improve voice and data cellular performance in a variety of mobile environments. Suitable for customers that travel between coverage areas or through areas of patchy coverage where indoor signal may be weaker or lacking, Telstra GO Mobile Smart Signal Repeater™ can both improve and extend coverage in areas where signal doesn't normally reach.

*Available to Telstra customers only. Telstra advises this device requires professional installation not included as part of the prize.

Fuel from IOR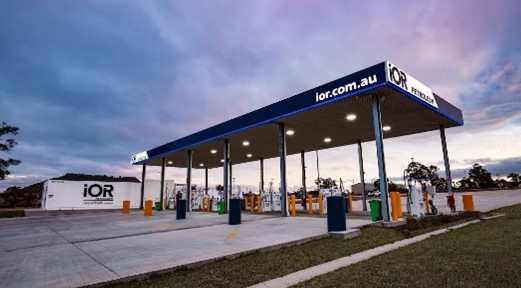 Fuel from IOR to the value of $450.

Terms and Conditions
The draw will be held in August 2022.
To be eligible for the draw, membership fee payment must be received in full on or before the date of the prize draw.  
Eligible members will have their name entered into the draw, supervised by an independent observer.
Winner will be informed by phone or in writing promptly after the draw.
This promotion relates to membership fees for the period June 1 2022 to June 30 2022.
AgForce reserve the right to publish names of winners.
The decision of the Chief Executive Officer of AgForce in declaring the winners is final and non-contestable.
Prizes are non-transferrable and cannot be redeemed for cash.
For more information, call us on 1300 656 029 or email on
membership@agforceqld.org.au