17 May 2022. By AgForce General President Georgie Somerset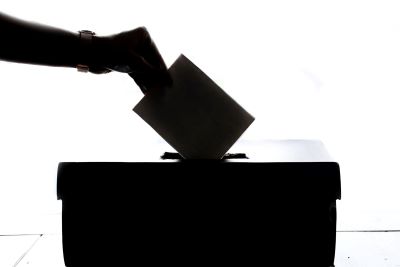 It's crunch time.
As Australia gears up for the polls on Saturday, the nation faces an anxious wait for answers, and the future of agriculture hangs in the balance.
With the regions currently enjoying a strong period of growth, it's sometimes easy to get complacent and miss an opportunity.
But at AgForce we know much more needs to be done if we are to ensure a strong road ahead for our farming families.
The Federal election presents a pivotal moment to influence the next chapter and to guarantee our rural communities continue to thrive for generations to come.
Together with the National Farmers' Federation and their Time to Thrive campaign, we have identified some key areas that simply must be addressed.
These include planning for smarter regional growth, creating healthier landscapes, boosting rural telecommunications connectivity, and reforming the country's competition laws to protect farmers from unfair practices.
In addition, we want to see a united front when it comes to support for the Ag Visa – the only viable solution to our crippling workforce shortages.
Labor has already turned their back on this, and, much like the Greens who want to ban all live exports, is also hell bent on destroying farmers, with plans to end live sheep exports – despite Australia having some of the best animal welfare standards in the world.
While the Coalition's Ag Plan proposes wide-ranging investments to back agriculture's growth trajectory, overall, there has been a concerning lack of ag policies from all parties throughout most of the campaign - disappointing considering we are one of the most sustainable industries in the country.
If Australia is to take maximum advantage of what we have to offer economically, socially, and environmentally, then that certainly needs to change.
The NFF's policy voting guide provides a clear picture of the state of play, but regardless of what happens on Saturday, one thing is clear - agriculture needs a strong seat at the table if it is to continue to grow.
Our farmers need a fair go.