9 May 2022.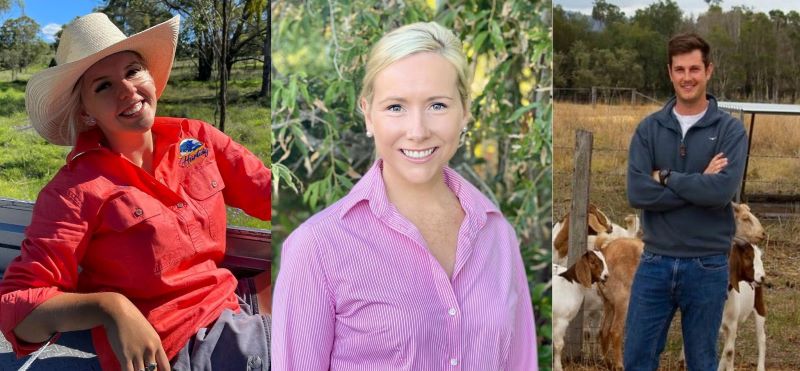 Agriculture is a tough industry to be a part of.
But when you're young and business-savvy, the rewards are endless.
As The Chronicle reveals its "30 under 30" who are forging a path in industry in Southeast Queensland, AgForce is delighted to see some of our go-getters in the mix.
 
Helen Woodland
Helen Woodland stepped up to take on the role of Chair of the AgForce Young Producers' Council this year after serving as Deputy Chair during the council's inaugural year in 2021.
Tirelessly working to forge new connections between people working the land to agribusiness professionals, Helen has previous experience as an export project officer at the Toowoomba and Surat Basin Enterprise, and has worked with agriculture and supply chain industries across southern Queensland and globally.
If that wasn't enough, the 30-year-old is also a mother to a seven-month-old.
 
Pieter van Jaarsveld
At the age of 24, Pieter van Jaarsveld is already a force to be reckoned with.
As well as managing the family sheep and goat farm, Delamira, at Gore, he also runs a full commercial breeding program - selling meat to the domestic market, and developing breeding stock for commercial producers.
Pieter also works closely with a number of agriculture boards and governing bodies, including the AgForce Young Producers' Council.
In 2021, he was the recipient of Nuffield Farming Scholar.
 
Chelsea Hartwig
Chelsea Hartwig's passion for agriculture began as a child.
Now the 21-year-old manages her family's cattle farm Hartwig Pastoral Co, north of Toowoomba, and is also AgForce's School to Industry Partnership Program (SIPP) Project Support Officer.
She loves inspiring young people to pursue a career in agriculture.
"I believe I have the best and one of the most important jobs in the world," she said.
"Educating the next generation about where their food and fibre comes from is vital and identifying clear career pathways into the sector will hopefully increase employment within agriculture."