14 March 2022.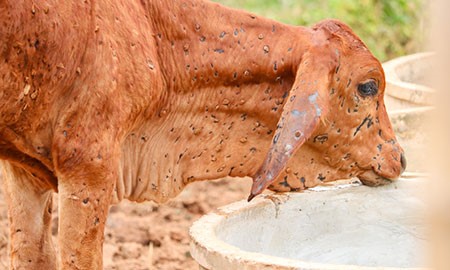 AgForce is warning members to stay alert and watch for signs of lumpy skin disease in cattle and water buffalo.
The infectious disease is spreading rapidly throughout southeast Asia, China, and Indonesia, and if it reaches Australia, experts advise there will be major economic and trade losses as well as animal welfare repercussions. 
Lumpy skin virus is mainly transmitted by biting insects such as mosquitoes, ticks and biting flies. There can also be direct transfer between animals and through contaminated equipment.
Be aware, be alert, be proactive. Know the signs of lumpy skin disease and report any suspicious nodules and hollow scabs or lesions to the Emergency Animals Disease Watch Hotline on 1800 675 888.
For more information, visit the Australian Government website or check out Australia's Chief Veterinary Officer Dr Mark Schipp's video message.