11 March 2022.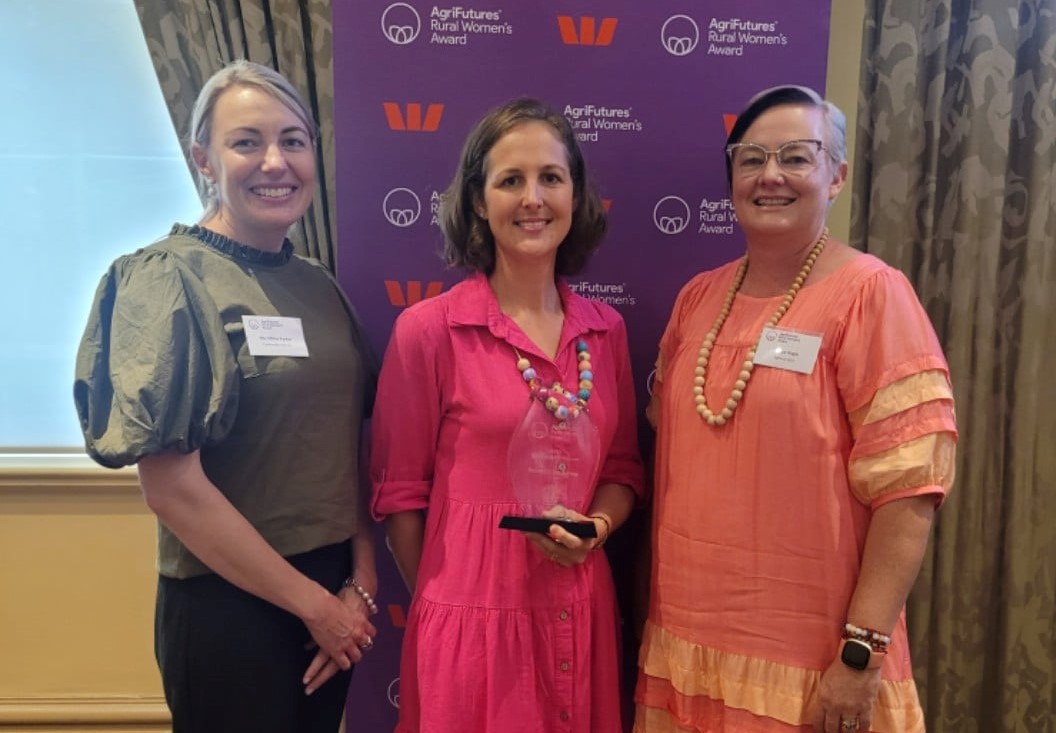 Hip hip hooray!
AgForce congratulates this year's Queensland AgriFutures Rural Women's Award winner Rebecca Bradshaw.
The child health nurse from Jackson, in southwest Queensland, has made a huge difference in the lives of rural and remote families through the launch of the first private, child health nurse-led service to be delivered online across the State.
Rebecca, seen here with last year's award winner and AgForce Cattle Board member Elisha Parker and AgForce's Tanya Nagle (right), will use the $15,000 grant prize to further her work, and will also represent Queensland at the national awards in October for the chance at winning an additional $20,000 grant.
The AgriFutures Rural Women's Award is Australia's leading award, empowering and celebrating the inclusive and courageous leadership of women involved in Australia's rural and emerging industries, businesses, and communities - now and into the future.