21 February 2022.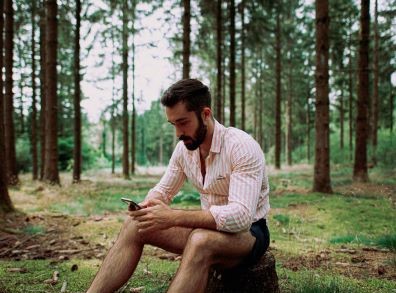 AgForce has applauded a recommendation by the Regional Telecommunications Independent Review Committee to urgently bridge the connectivity gap for rural communities.
Following submissions received through the 2021 Regional Telecommunications Review, including one from AgForce, the committee has now recommended "big changes" are needed to rectify sub-standard telecommunications services in rural areas.
Proud AgForce member Peter Thompson has been leading the way for the National Farmers' Federation's campaign, with calls for a multibillion-dollar funding commitment from the Federal Government.
Mr Thompson, a cattle and grain farmer from Roma, said far from being a luxury, mobile phone coverage and internet connectivity were essentials in the bush, much like power and water.

"Reliable, affordable telecommunications is intrinsically linked to business, lifestyle, education and the health services of regional Australians – as it is for urban Australians," he said.

"For agriculture alone, it is estimated the unlocking of the application of digital agriculture could boost the value of agriculture by about 25 per cent ($20.3 billion) with a cumulative lift to the Australian economy of $24.6 Billion by 2030.

"However, as it stands, it's a tale of missed opportunity, as people in the bush continue to suffer from a far inferior level of connectivity compared to their city counterparts.

"Most Australians wouldn't know what it's like to search for mobile phone signal, often by scaling a silo or driving up the closest hill, or the need to wait for next month's data to refresh before downloading a document. But this is the daily reality for many country Australians."

Through its consultation process, the RTIR Committee held 24 virtual consultations and considered 650 written submissions.
Informed by members, AgForce's submission called for investment in a number of areas including:
the Mobile Black Spot Program and into maintenance, upgrade and upkeep of alternate forms of telecommunications while mobile gaps were filled
a Universal Service Guarantee (USG) that extends to internet access, including data availability and affordability
service providers improving their end user support efforts
support for individual connectivity initiatives, such as rebates
the Regional Tech Hub to be expanded further, in terms of both expertise and capability and resourced and promoted appropriately
independent commercial service to help rural people make solution choices for their own individual situation.
The committee provided its report to the Minister for Regionalisation, Regional Communications and Regional Education, Senator the Hon Bridget McKenzie, who tabled it in Parliament on 14 February.
Mr Thompson praised the committee's recommendation for a 'longer term approach to regional communications infrastructure and digital skills' and 'Enhanced Connectivity Investments'.

He added: "These seem like obvious bodies of work, but, unfortunately, they have so far eluded Governments of all persuasions."
The onus now rests on the Federal Government to work collaboratively with network operators to fix the connectivity drought.
AgForce congratulates Peter, those who provided valued input to AgForce's submission, and the work of the NFF and many other organisations that has resulted in this excellent outcome for industry and our regional communities.