24 January 2022.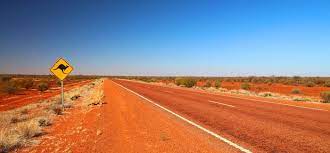 AgForce is seeking views from members on the State Government's management of cultural heritage in response to the recently released Options Paper.
The paper aims to finalise the long-awaited review by the Department of Aboriginal and Torres Strait Islander Partnerships (DATSIP) into the Queensland Cultural Heritage Act, and outlines proposals for change which will affect agricultural landowners.
The three key focus areas are:
Providing opportunities to improve cultural heritage protection, including through increased consultation with Aboriginal and Torres Strait Islander peoples
Reframing the definitions of 'Aboriginal party' and 'Torres Strait Islander party'
Promoting leadership by First Nations peoples in cultural heritage management and decision-making
DATSIP invites you to provide your feedback by responding to the survey or by submitting a more detailed submission.
AgForce also wants to hear your views and feedback on the proposed changes to inform our submission.
Please contact AgForce Policy Officer Nikki Hoffmann on 0477 963 694 or to HoffmannN@agforceqld.org.au.