4 January 2021. By AgForce Young Producers' Council Chair Helen Woodland.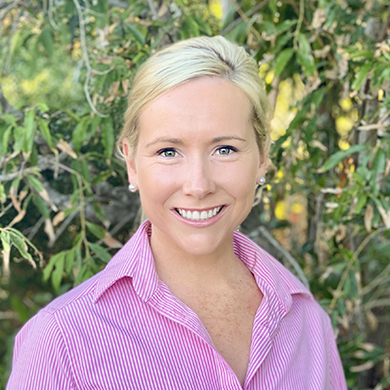 In what is perhaps a sign of the changing times, it falls to me to write AgForce's first rural column for 2022.

It has been a whirlwind 12 months for our Young Producers' Council (or YPC as it has affectionately become known at AgForce).

We were ever-present at AgForce's stand at 'Beef 2021' in Rockhampton, took part in a dozen member and industry events throughout the State, featured regularly at AgForce functions promoting not only the work of the Council itself and its charter, but highlighting the expertise of councillors in our AgCarE program and in industry specific areas including goats, sheep and wool, cattle, cane, agribusiness, and banking.

Our first year wrapped up with the YPC being hosted at Parliament House by State Minister for Agriculture Mark Furner – an opportunity to rub shoulders with the powerbrokers on George Street and lay out our plans for year two.

It was also the YPC's inaugural Chair James Henderson's final event in the hot seat, with James stepping down as planned after one year in the role.

During that time, the YPC has developed strong connections and networks to assist in long form policy development and has recently begun consulting with interstate industry organisations like NSW Young Farmers on a range of issues important to the future of young producers.

This year our big push will be on raising awareness, and on delivery.

As our population ages we must be proactive and prepare the next generation for their turn in the paddock and boardroom.

We know there are shortages in farming expertise, so we need to foster the energy within our industry to develop the next wave of influential agricultural leaders, or else risk an inevitable vacuum.

With strong foundations laid by those who have walked the paddocks for centuries before us, we look to an exciting future – for the Young Producers' councillors, for AgForce, and for all of agriculture.