30 November 2021.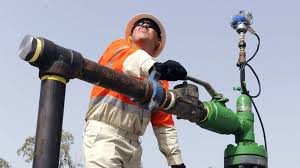 AgForce has made a submission to the 2021 Underground Water Impact Report (UWIR), outlining the need to empower landholders to effectively negotiate with resource companies seeking access to their land.
The submission to the Office of Groundwater Impact Assessment's (OGIA) includes the ability for landholders to have a Conduct and Compensation Agreement (CCA) and rights to fair compensation, access to the land access ombudsman when negotiating agreements, and the need to be confident in government's compliance management and enforcement.
The UWIR outlines current and expected impacts from CSG, coal mining and conventional gas development on underground water and for the Surat Cumulative Management Area (CMA).
AgForce's submission also reinforced that fact that agricultural land and water are vital resources for rural communities and need to be protected and carefully managed.
We also supported the critical role of independent, robust scientific evidence in informing decisions on resource projects, and the ongoing and vital work of OGIA.
It was acknowledged that there are a range of views within our membership on the integration of resource sector activity within agricultural areas, however impacts on water resources from CSG and coal mining, a lack of confidence in full rehabilitation of mined land, and the structuring and enforcement of regulatory frameworks remain of serious concern.
AgForce promoted several land use protection principles to government in their management of resource sector impacts.
It is vital that permanent negative impacts on existing or future sustainable agricultural opportunities are avoided, and a precautionary approach is taken.
Some key other points included:
Progress on impacted bore assessments and securing make good agreements continues to be slow and this must be addressed
The increasing numbers of CSG wells and their cumulative impacts must be managed proactively
Clarifying which bores are eligible for make good and that this eligibility recognises all rights to groundwater access
CSG dewatering causes ground surface subsidence, with potentially serious implications for cropping production systems. A key issue is the need for certainty about how gas companies will firstly avoid any of these impacts, and for government to clearly prioritise agriculture on priority agricultural and strategic cropping areas in managing this issue
The need for further work such as on expected evenness of subsidence at a paddock and farm level including objectively examining surface flows and impacts on watercourses, how subsidence can practically be 'made good' on cropping lands, comprehensively reviewing the make good system so that it is timely, effective, and fair, and examining the capacity of alternative water sources (such as the Hutton sandstone aquifer) to be a sure source of alternative supplies.
AgForce will continue to actively progress these issues with government and other stakeholders.