8 November 2021.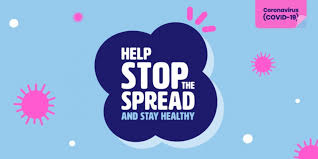 The Local Government Area (LGA) of Moree Plains Shire is now in the restricted border zone.
This means that people who have been in Moree will no longer be able to cross the Queensland border except for very limited reasons, such as essential health care.
Farmers and agribusiness workers who travel to or from Moree Plains Shire LGA will no longer be able to use the X pass for entry to Queensland to undertake work or return from work. There are no changes to F pass holders.
Please refer to Coronavirus (COVID-19) Queensland border restrictions for agribusiness, food manufacturing and commercial fishing workers | Business Queensland for more information.
If you meet the requirements, you may be able to travel to Queensland under the class exemption for farmers and agribusiness workers. A worker who meets the class exemption requirements will need to follow the stay-at-home requirements.
Stay-at-home requirements mean that if you are a Queensland resident or border zone resident you must not leave your accommodation or residence for 14 days since you were last in the restricted border zone unless it is to carry out the essential purpose for which the border zone resident entered. More information is available in the border restriction direction.
Workers supporting the Grain harvest do meet the requirements of the class exemption but will need to update their border pass.
Those who meet the criteria of the class exemption will need to state on the border pass application that they have been in a COVID-19 hot spot. The right of entry is a class exemption issued by the Chief Health Officer. You will be issued with a Z Pass.
A mask must be worn at all times in Queensland if you have been in the NSW restricted border zone in the last 14 days.
To use the Class Exemption, you must meet the following requirements which include:
Getting vaccinated before travelling
Get a border pass
Apply online for a Queensland Entry Pass (allow 3 days
Upload evidence through the online entry pass process
Identify–confirming place of residence e.g. licence
Employment contract, property ownership, lease or agistment arrangements
Copy of the class exemption letter
A negative COVID-19 test result received within 7 days prior to entering Queensland and get re-tested every 7 days.
Conditions for class exemption
A quarantine management plan must be in place
Be vaccinated
Wear a mask whenever physical distancing is not possible
Follow stay-at-home requirements if you're a NSW border zone resident staying overnight in Queensland or for 14 days after you last returned from NSW restricted border zone
Travel is directly to and from the relevant farm and records can be provided of movement when requested.
Documentation to be carried with you
A copy of the class exemption
A record of you COVID-19 vaccination
Identification, employment or service contract
Negative COVID-19 test results
Quarantine Management Plan
Records of close contacts
Farmers and agribusiness workers entering Queensland who have been in the restricted border zone in the previous 14 days must:
Maintain records of close contacts while in either Queensland or the border zone e.g. date, time, location of where the close contact occurred and name, phone number or email of the close contact
Be prepared to provide the records to an emergency officer (public health), contact tracing officer or a government officer if requested.
When returning to your Queensland residence after work in the restricted border zone, you must comply with requirements to stay at home in Queensland for 14 days.
Use the Check In Qld App at the Queensland farms and agribusinesses you visit.
Please note: The Queensland Police Service has advised to expect minor delays at all Queensland border crossing.
If you require further information, please contact DAF by email: info@daf.qld.gov.au or call 13 25 23.