28 September 2021. By AgForce CEO Michael Guerin.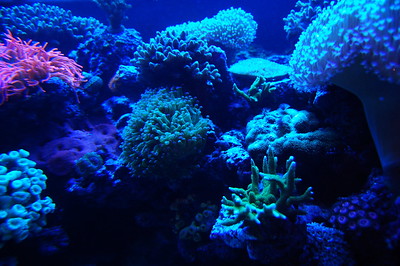 You know that truth is thin on the ground when a story littered with outdated facts and blatant lies gets published in a newspaper in one of this State's most fertile food-producing areas.

Agriculture was again – and again incorrectly – labelled responsible for "land-based run-off" making its way into the Reef and "contributing to poor water quality and pollution."

The Great Barrier Reef is dying! the first sentence screamed. 

But it didn't stop there.

"Pesticides, excess nutrients, and sediment from agricultural activities…smother coral and inhibit sunlight, in turn affecting the growth of plants and marine animals…"

It's headline grabbing stuff, isn't it? It also happens to be wrong.

Scientific organisations including the Australian Institute of Marine Science, CSIRO, and the Great Barrier Reef Marine Park Authority have all confirmed agricultural runoff does not impact on hard coral growth. 

In fact, a recent AIMS report highlighted that hard coral cover has increased to 26 per cent or more – almost its highest amount since 1988 – and that three-quarters of surveyed Reefs had moderate to high coral cover.

These highly respected organisations don't lay the blame for damage to the Reef on agriculture – instead they label increasing ocean temperatures, bleaching, and severe tropical cyclones as the main risks to coral growth.   

Other studies by TropWater at James Cook University confirm it is impossible for agricultural runoff to "smother coral and inhibit sunlight" as the article claims – because sediment runoff is deposited within 10km of river mouths and inner shores, not onto the vast mid and outer Reef.

While the annual GBRMPA Marine Monitoring Program has never detected Reef pesticide levels above the water quality guideline trigger values – where all organisms are safe.

AgForce will always call out this type of distorted, easy journalism when we see it, just as we will continue to push for an independently run Office of Science Quality Assurance – to ensure the science underpinning all Government policies, not only that related to Reef, is valid.

Agriculture is far too important to the life of our regions, our environment, our food supply, and our economy, to allow it to continue to be subjected to these kinds of lies and misinformation.