30 August 2021.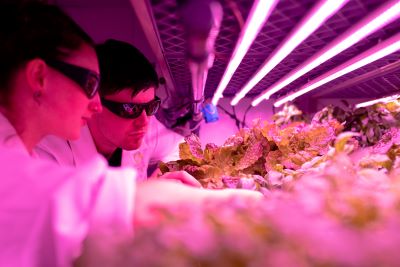 It's time to get innovative!
Applications are now open for the 2022 Science and Innovation Awards for Young People in Agriculture, Fisheries and Forestry, and AgForce is urging members to get involved.
The competitive annual grants program supports young Australians aged 18 to 35 by funding projects that will benefit Australia's primary industries.
In partnership with Australia's leading research and development corporations and industry associations, there are 12 industry categories: biosecurity and digital innovation; cotton; eggs and poultry (layers); established, new and emerging rural industries; fisheries and aquaculture; forest and wood products; grains; horticulture; pork; red meat processing; viticulture and oenology; and wool.
Each category includes a $22,000 grant, and winners of those are then invited to apply for the Minister for Agriculture and Northern Australia's Award, which provides additional funding for an extended research project.
Anyone interested should check their eligibility and read the information for applicants and quick questions.
There is also a video on how to apply and navigate the application portal, as well as information on matching your application project to what each Science Award partner is seeking in their research and investment priorities.
Applications close 5pm AEST Friday 1 October 2021.