10 August 2021. By General President Georgie Somerset.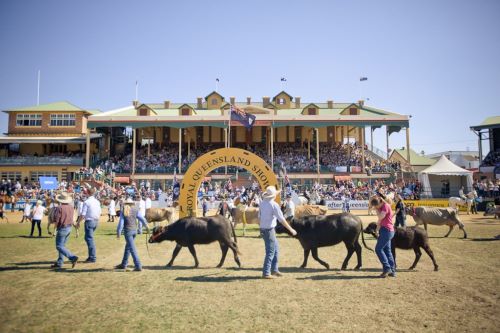 This week, I was hoping to write about the Ekka reclaiming its place as Queensland's largest agricultural show and about the joy of attending after it was cancelled last year.

However, for the second year running, our iconic and much-loved event has been struck down by the ongoing COVID-19 pandemic and the Delta outbreak in the State's southeast.

The last-minute cancellation, just days before the gates were due to open, is of course disappointing for the tens of thousands of families in and around Brisbane who were planning to savour the Ekka's famous strawberry ice creams, enjoy the thrill of the rides, and rub shoulders with folk from the country.

But it is utterly heartbreaking for the thousands of Queensland producers champing at the bit to showcase their high-quality livestock and produce after a two-year absence.

Many have spent months preparing to exhibit livestock and produce, and were looking forward to educating the wider public about Queensland's agriculture sector.

The magic of Ekka is that for 10 days once a year it brings agriculture directly to consumers, allowing industry to celebrate and champion the essential role it plays in all our lives.

With it missing, many are feeling the pain and disappointment of once again losing the chance to forge these vital connections.

Primary producers are, however, a resilient bunch. Contingency plans are in place for several Ekka events to be held outside southeast Queensland, while others are set to be live streamed online.

Hopefully running these events will result in an accolade for a producer that will help them sell their produce even without the buyer or the public being physically present.

AgForce is also working behind the scenes with other industry organisations and government to ensure this year's National Ag Day in November is the biggest and best showcase for agricultural we can produce.

And we'll continue doing all we can to connect people from the city with those of us from rural and regional locations via our own series of online and face-to-face activities, forums, and educational sessions, whenever and however COVID allows us to.

With our farmers continuing to prop up the State's economy and keep our supermarket shelves filled, there has never been a better time to Stand With Queensland agriculture.

Stand With our farmers and the communities that rely on them by visiting AgForce's Stand With Regional Queensland website standwithregqld.org.au or by joining us on social media #standwithregqld.