27 July 2021. By General President Georgie Somerset.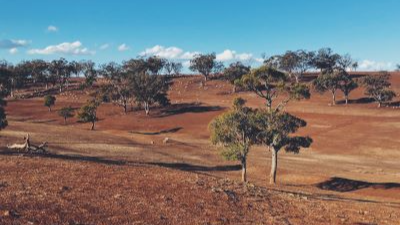 For a not-for-profit peak industry body like AgForce to have its long-form Agricultural Business Cycle Policy adopted in large part by the State Government is no mean feat.

We've been working at this since 2015, embracing the knowledge that compared to other sectors of the economy the business environment for Australian agriculture is highly variable, with dry periods a recurring feature.

We've also lobbied government strongly and tirelessly on your behalf to make sure they've known all along how tough it's been for so many of you.

65 per cent of Queensland is still in drought – that's despite greater than usual rainfall across many parts of the State.

So we rightly applauded the Government when they announced in the June budget a new suite of drought programs.

Programs that will ensure Queensland producers currently in drought continued access to existing funding, while allowing all producers access to funding at all times – whether they're drought declared or not.

These programs put the power back in the hands of producers – the people who know their businesses and their land best – enabling farmers and graziers to undertake vital preparedness activities.

Activities for fodder storage, new water infrastructure, grain storage, more efficient irrigation – whatever works best for each producer's enterprise.

New in-drought emergency programs targeted at 'carry-on activities' will also allow producers throughout the State to identify the measures that will best enable them to survive drought.

We haven't received everything we asked for and we're still waiting for these new regulations to be finalised by government, but because we've been on the inside, working with them, we trust they've listened to us on your behalf.

AgForce expects the new programs to begin rolling out in the last few months of the year.

And, as always, we will continue to listen to feedback from our members so that we can communicate strongly to this State Government what it is you need to combat not only this current drought, but to withstand future droughts when they arise.

To access drought assistance programs, visit daf.qld.gov.au and search 'drought'.