12 July 2021.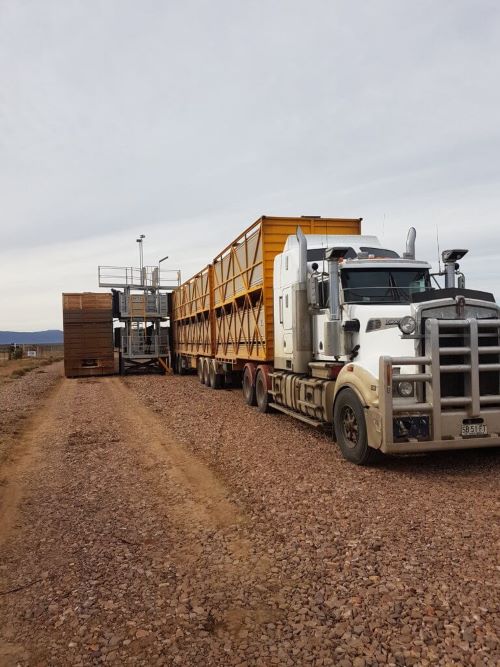 It's time to celebrate the official opening of a new cattle cross loader at the largest livestock selling centre in the southern hemisphere.
Designed to improve safety for drivers transporting livestock, the facility at the IOR diesel stop in Roma, opened in April and is free to use, thanks to AgForce's corporate partner IOR and its collaboration with Maranoa Regional Council, RyTrans, Roma Transport Services, and the Livestock and Rural Transporters Association of Queensland.
And as part of the rescheduled Livestock and Rural Transport Association of Queensland annual conference being held in Roma this month, IOR is hosting an official opening event on Thursday.
The celebration runs from 4pm to 6pm at IOR Roma Depot, on the Warrego Highway, and anyone who would like to attend should RSVP to marketing@ior.com.au
The new cross loader, modelled on IOR's popular cattle cross loader facility in Port Augusta, South Australia, will improve productivity, safety for drivers, and animal welfare.
It enables road trains or B-Triples to be driven to the side of a module fitted with gates and unloaded into a B-Double reversed onto the other side.
AgForce acknowledges and appreciates IOR's ongoing contribution to the industry with this simple yet high-functioning machine.
For more information, please contact IOR on 1300 457 467.