6 July 2021. By AgForce Grains President Brendan Taylor.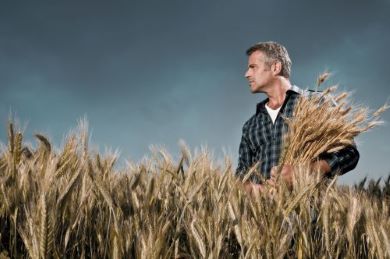 While the past 12 months have presented challenges many of us never thought we would face, for grains farmers who have found themselves beneath an unseasonably wet start to winter, things have started looking up.
Many are saying it's the winter crop with the most potential they've had in years, while prices, particularly for sorghum sent to China, are heading north.
Speaking of the north, I keep hearing how we have to better "harness its potential".
It's true that, despite a few trailblazers who have essentially 'gone it alone', dozens of cost-benefit analyses, and countless studies into the agronomic potential and management required to grow crops, we have barely scratched beneath the surface of what north Queensland has to offer the grains industry and broadscale farming.
But AgForce and the Grains Board are determined to move beyond the rhetoric and take real steps to establish a socially, environmentally, and economically beneficial path for landholders and regional communities, and, therefore, all of Queensland.
It's why we're heading up to Weipa, on to Georgetown via Laura, and then to the Burdekin, to the Four Ways, via Hughenden.
It isn't all about shaking hands and kicking tyres and soil (as fun as those activities might be!).
We want to speak to the people who call these places home so that we can learn, first-hand, what it is they believe is holding our businesses, our communities, and our State back.
Then, armed with their wisdom, we can hopefully convince others to help us take the necessary next steps to break through this seemingly insurmountable final frontier.
Before we embark on this important trip, however, there's the significant matter of letting our hair down and celebrating all things grain at AgForce's Grains Gala Dinner.
This night of nights, in Dalby on 23 July, brings together producers and industry stakeholders from throughout Queensland.
With a Middle Eastern inspired dinner, premium, locally grown produce, and three lucky door prizes that include overnight accommodation for two and free breakfast, you can't afford to miss out!
Find out more and book your tickets while they're still available.