8 June 2021. By AgForce Reef Taskforce Chair Alex Stubbs.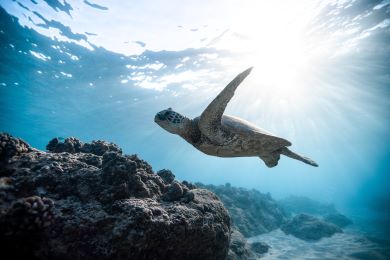 It isn't an overstatement to suggest that when it comes to climate, the environment, and animal welfare, these days, truth and science take a backseat to political and ideological bias.
Perhaps the jewel in the crown for environmentalists looking to point the finger is Queensland's Great Barrier Reef. Listening to them, there's no doubt agriculture is destroying this natural wonder.
The State Government believes it – they must – otherwise they wouldn't continue to push through onerous, unfair Reef regulations decimating agriculture and the many families, communities, and industries reliant on primary production.
Powerful, well-organised propaganda from green groups along with flawed, outdated, non-evidence-based science are the weapons forcing the Government's hand.
But it's all false.
Minister for the Environment and Great Barrier Reef Meaghan Scanlon recently said as much when she acknowledged farmers and graziers for their efforts to move away from practices that pose a high risk to water quality.
But don't take mine or Minister Scanlon's word for it – examine the science for yourself.
Even the Reef Water Quality Report Card 2019, released earlier this year, showed the Burdekin and Wet Tropics regions – now subject to tighter legislation – had recorded the largest increase in best practice nutrient management for sugarcane, up 6.3 percent and 6.1 percent, respectively.
There is incredible work being done when it comes to improving agricultural practices, much of it at the landowner's expense without compensation, but despite this the regulatory noose keeps on tightening.
We have another chance to try and loosen it, and to beat the drum for truth and common sense on Friday when AgForce and other industry representatives appear as witnesses at a public hearing in Brisbane to support Katter's Australian Party's Reef Regulation Reversal Bill.
The Bill will attempt to wind back Reef regulations to their 2009 level. Not an unreasonable request given the vast evidence supporting agriculture's positive impact on Reef health and water quality.
We all agree there needs to be some level of regulation to report environmental harm, but why should it be so acutely targeted at agriculture?
Katter's Australian Party's Bill, while not perfect, is a step in the right direction.
It's why AgForce is urging everyone who's interested in agriculture, and the health of the Reef, to get involved and send a message to the State Government that their regulations have gone too far.
View the public hearing timetable: www.parliament.qld.gov.au/work-of-committees/committees/HEC/inquiries/current-inquiries/RGBRPM2021