31 May 2021.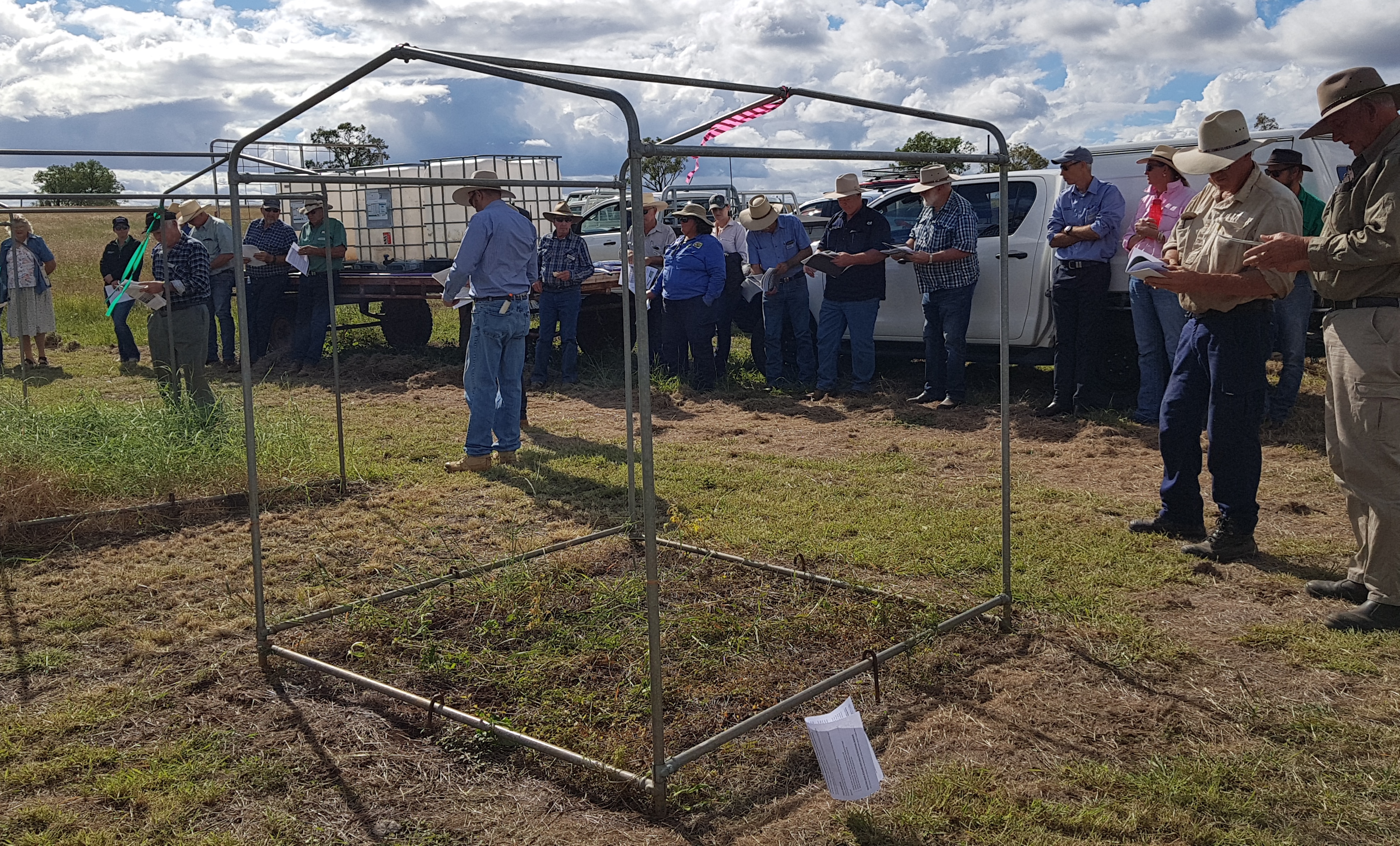 It's one of agriculture's great mysteries and the bane of many who work on the land.
But now ongoing State Government trials are finally shining some light on pasture dieback - a condition which causes the death of improved pastures by affecting plant health and function, reducing the productivity of affected grazing properties.
Observations from DAF's research carried out at Brian Pastures Research Station, Gayndah include:
After the good wet season in 2020/2021, pasture is coming back across all 13 management treatments, including those where nothing has been done.
There is a shift from bisset blue grass to angleton grass dominance in many of the trial plots. In other dieback affected areas across eastern Queensland, pasture is regenerating after 12 months in some locations and within five to six years in other locations.
Sustained infestations of the pasture mealybug in a field plot severely impacted bisset blue grass production. Natural predators, such as ladybirds and lacewings, are the best defense against pasture mealybug. The role of ground pearl insects and grass diseases in dieback is still under investigation.
Improved pastures susceptible to pasture dieback include ungrazed, high biomass areas or grazed areas with high biomass. Best bet defense against pasture dieback is to aim for a multi-species pasture with legumes.
AgForce has recently joined the MLA and Australian Government funded pasture dieback program, and will be assisting with communication of research and developing a websource map to outline affected areas.
In the meantime, more information on pasture dieback is available from MLA, which has a new guide Pasture dieback: a management guide for producers and agronomists.
In addition you can checkout DAF's Pasture Dieback Industry Network.
Anyone concerned about pasture dieback, should call the DAF Customer information centre on 13 25 23, or visit your local DAF office and talk to a DAF Beef extension officer.