10 May 2021.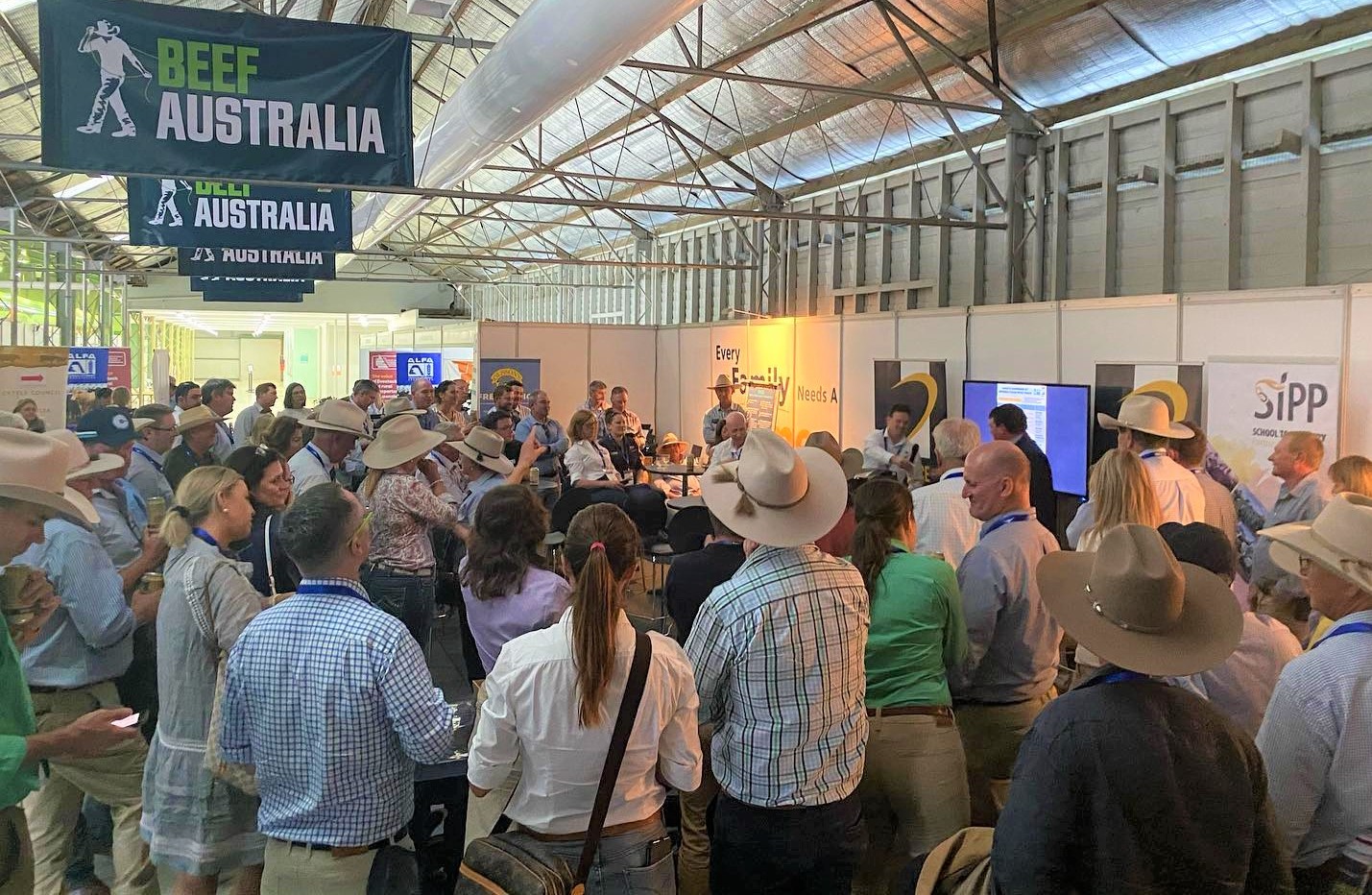 It's the week we love to celebrate. And this year we are declaring Beef to have been better than ever!
Tackling the challenges of COVID head on, Beef 2021 has excelled itself, with word on the paddock that it was the most successful year so far.
The AgForce stand was buzzing with activity and we enjoyed many wonderful conversations with people walking past – from lifelong Members catching up for a chat to new faces keen to find out about Australia's world famous cattle industry and the work we do.
Our seminar 'Red meat under attack: the history, vested interests, and the real science' was a sell-out and set the media agenda for the week.
Guest speakers orthopaedic surgeon Dr Gary Fettke and AgForce favourite Adam Coffey delivered some compelling arguments and did a stellar job at championing everything we love about red meat.
Regular Beef-goers noticed the annual Rockhampton event had a more youthful dynamic this year, and AgForce's Young Producers' Council as well as the Nuffield Alumni certainly contributed to that.
As for the little ones, Beef 2021 had something for them too.
AgForce's School to Industry Partnership Program (SIPP) spearheaded the Suncorp Bank Schools Program with plenty of fun activities happening every day.
After such a successful week, we can't wait to see what's in store next time. There is much to build on and we will continue to advocate for producers until we meet again.
In the meantime, check out our social media photos on Facebook, Instagram, Twitter or Linkedin and soak up the last of Beef 2021.