11 May 2021. By AgForce Sheep & Wool President Michael Pratt. Also published at Queensland Country Life.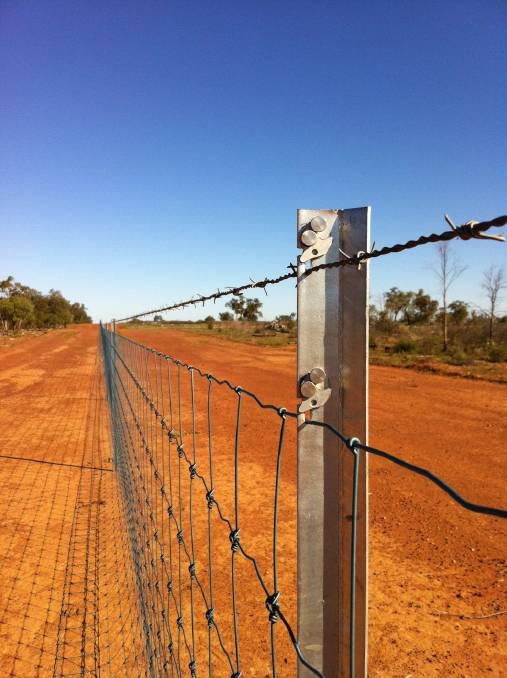 If you can only count on a fair-weather friend during the good times and they run for the hills when things get tough, then I have to admit, we might just be on to something more meaningful with this State Government.
Last week, while visiting Barcaldine and Longreach, Premier Palaszczuk delivered on a $5 million promise made back in June 2020, by announcing that five western regional councils and the Remote Area Planning and Development Board (RAPAD) would share in the funding to build more cluster fencing to keep out wild dogs.
Since 2015, the State Government has contributed almost $25 million through the Queensland Feral Pest Initiative to assist regional communities across Queensland to construct cluster fences in key sheep growing areas.
Nothing 'fair-weather' about that.
In fact, the first stages of that funding became available for fencing at a time the sheep and wool industries were well and truly on their knees.
Between 1991 and 2018, sheep numbers in western Queensland had declined more than 75 per cent from two million to less than 400,000 head.
But the introduction of cluster fencing, in my opinion one of the smartest things I've seen happen in any form of agriculture, has led to the construction of more than 21,000 kilometres of fencing, enclosing roughly 10 million hectares, which when fully stocked will carry up to 8 million sheep.
Such is the industry's and AgForce's confidence that, given favourable seasonal conditions, our aim is to increase sheep numbers to 4 million by 2025.
The benefits of this to regional Queensland will be enormous, including creating additional rural jobs for contract mustering teams, wool shed staff for shearing and crutching, and opportunities to help with on-property sheep husbandry processing and general property maintenance.
It shouldn't go unmentioned that the Federal Government has also contributed $14 million towards cluster fencing to keep wild dogs out of sheep growing areas of Queensland.
But it has been the State Government's improved commitment to agriculture since the 2020 election, along with its increased willingness to sit down with AgForce and listen to the views of our membership, that has me and many others in industry hopeful that when it comes to working together the sky's the limit.