20 April 2021. By AgForce General President Georgie Somerset.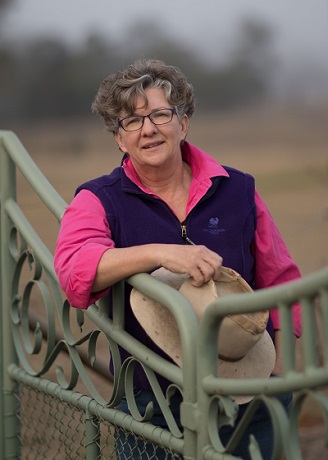 There is no comparison: the ANZAC'S put their lives on the line for the freedom we often (save this time of year) take for granted, while at AgForce we battle away for you on very different fronts.
Our battles are waged in board rooms and behind computer screens, but also, in the paddock.
There are emails exchanged, letters written, meetings attended (so many meetings). We make submissions, draft principals, develop policies. We send tweets, write posts, and media releases and columns, like this one you're reading now.
We go to battle on your behalf, not only for our membership but for an entire industry we know we cannot do without, that is our past our present and our future, even though it sometimes feels like we've been forgotten, overlooked or bled dry by those in power.
But the winds of change are gathering force – AgForce has felt them, industry has benefitted from them, (so far only in small but nonetheless significant ways), with the State Government recently acknowledging feedback from producers and industry groups in concessions granted for Reef regulations – an action inconceivable less than 12 months ago.
The latest proof of a change in attitude was felt last week when I and other AgForce representatives attended this Government's first Agricultural Ministerial Advisory Council (AgMAC) meeting.
There is now no doubt that AgForce's considerable efforts to develop stronger ties with George Street have also been taken up by the new State Government, with it demonstrating a willingness to work with, not against, the industry we so love.
Conversations at AgMAC on your behalf were had on drought, land valuations, land management, Reef, biosecurity, animal welfare and education, environment and science, and the resources sector, with AgForce reinforcing the importance of maintaining our industry's relevance at every step.
Of course, there is work still to do to ensure this State Government considers You and Industry when developing its policies, much of it in relation to the priority areas mentioned above.
It was, after all, only as recently as February that more than 67 per cent of the State was declared in drought. And while recent rain has provided relief for many, AgForce understands so many more of you are a decade in and no closer to receiving the help from Government that's needed so desperately.
That's why AgForce is doing all it can to work from the inside, from within the corridors of power whenever we get the chance, to ensure your voice in any policy-making decisions is front and centre.
Our submission to the Department of Agriculture and Fisheries (DAF) in response to potential programs proposed by the Department clearly stated that Government drought support must build on existing programs to ensure every producer continues to receive their current level of support.
Support programs must provide incentives that encourage businesses to prepare for climatic events, while also assisting producers after drought in their recovery.
Vital also, is that all broadacre commodities are given access to drought assistance, rather than only grazing.  
Our discussions with the State Government are ongoing, lengthy, and genuine, and are in line with the Minister's directive that dates back to 2019 and the release of the Drought Program Review.
These are just some the unseen battles taking place behind closed doors – the type that if it weren't for AgForce and other industry organisations fighting them, would likely never progress.
We would never dare try to compare ourselves to the ANZACS. But we like to believe a little of that famous ANZAC spirit lives within us.
And, as always, we will remember them.