29 March 2021.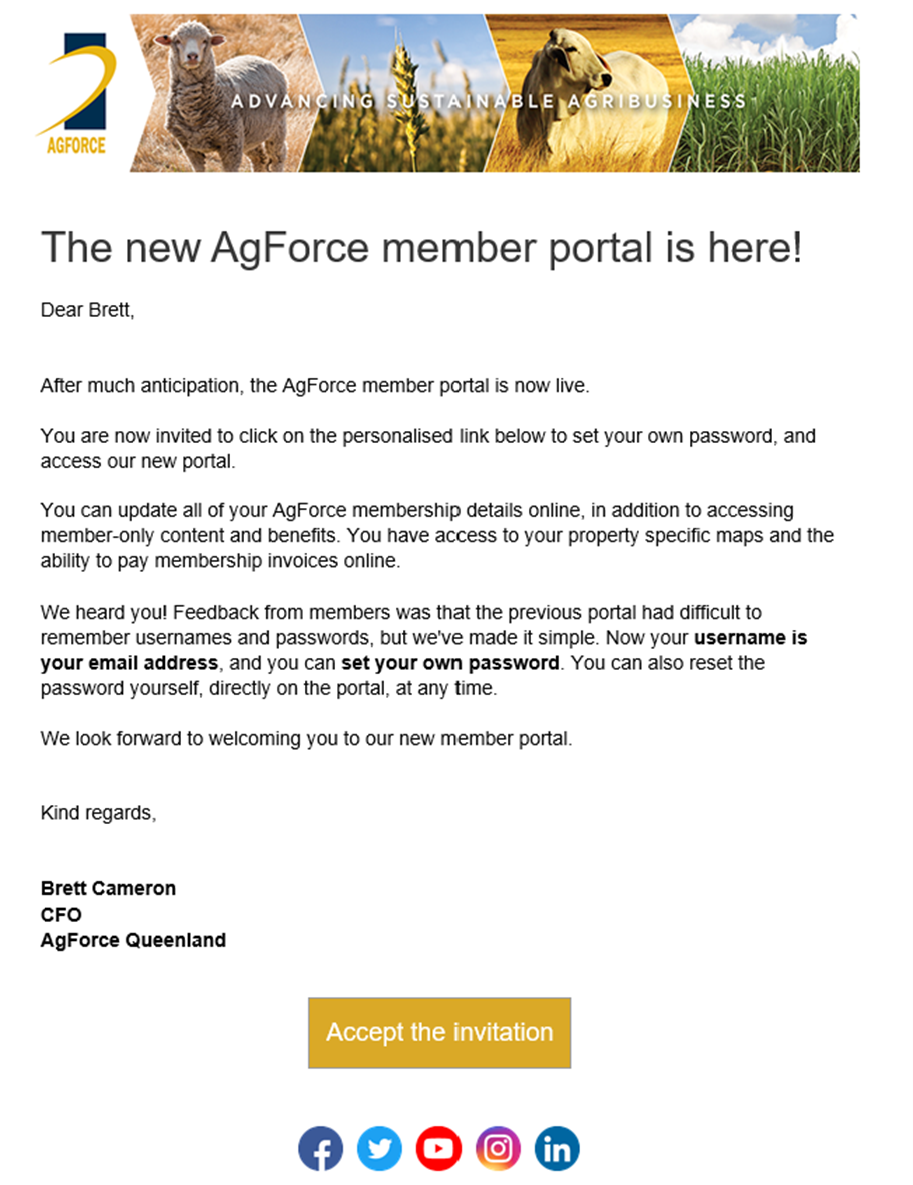 We asked you to get navigating – and the navigating has begun.
The first member to use our new member portal has reported back, describing it as "easy to use".
Members are encouraged to jump online and check it out for themselves.
The portal is now simple to navigate. Your username is your email address, and you can set and reset your own password yourself – directly on the portal – at any time.
You can update all of your AgForce membership details online too, in addition to accessing member-only content and benefits, and you also have access to your property-specific maps and the ability to pay membership invoices online.
As an added bonus, the new members portal will also encourage greater two-way interaction between members and AgForce staff and industry representatives, instead of information going in one direction – which was largely the case in the past.
By now you will have received a personal email invitation to access the new member portal.
Simply click on the "accept the invitation" and then enter a new password. 
Hopefully you'll find it "easy to use" too!