25 January 2021.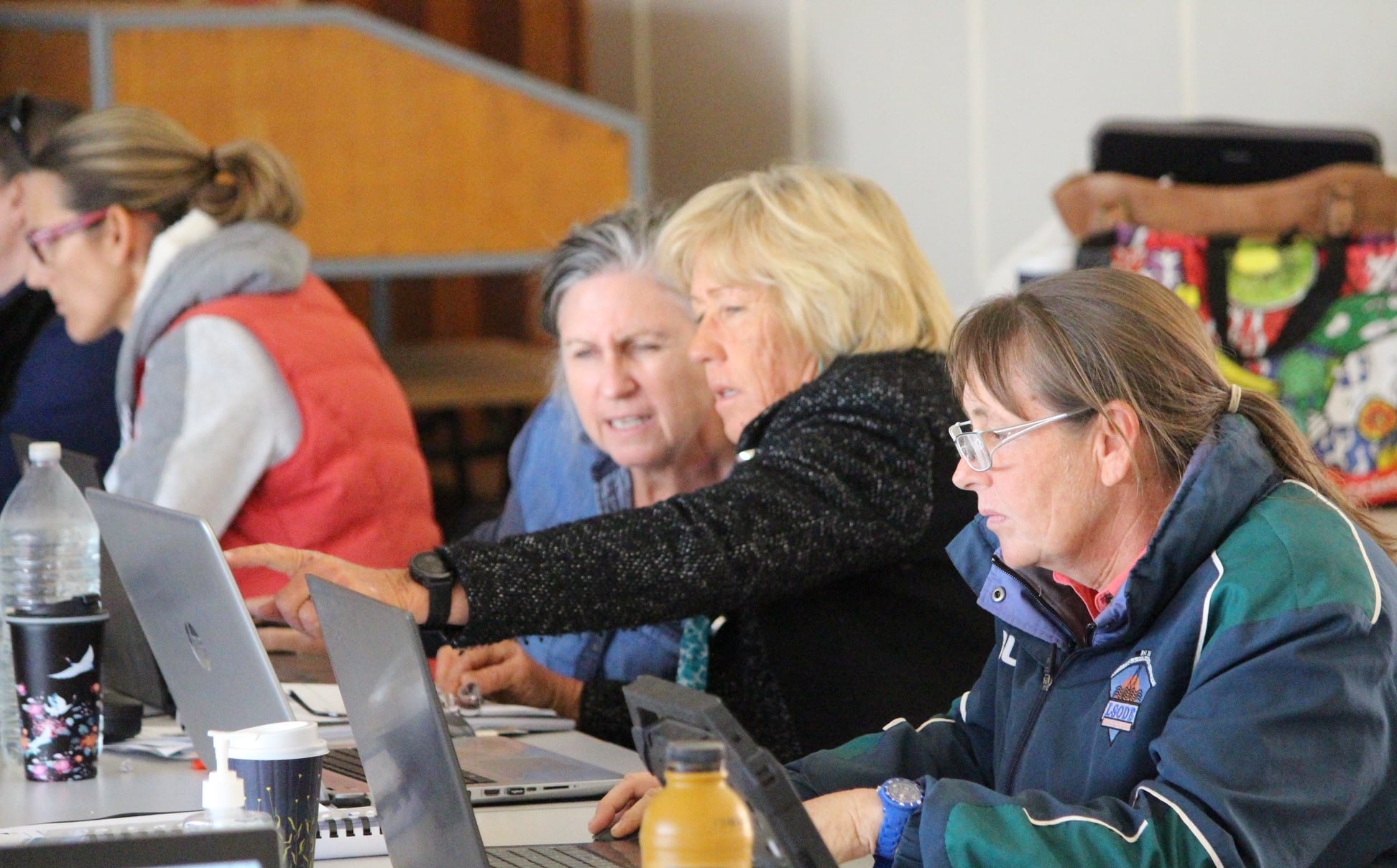 If you use property mapping to manage your business, have an effective SmartCane BMP map, or are ready to capture the latest reef regulations into your property map, you can't afford to miss one of AgForce's free mapping workshops for cane farmers, running in February.
It doesn't matter if you're attending for the first time or returning to continue working on a mapping project – just like AgForce member Salvatore Caltabiano (or Sam as he's known in the cane fields) is.
Sam took part in AgForce's mapping workshop in Ayr late last year. He said the workshop allowed him to produce a map far superior to anything he's done in the past.
"The great thing about AgForce's mapping workshops is that it's all done on computer, which means you have complete flexibility over the way you look at your map," Sam said.
"I can separate each layer for each component: recycled pipes versus main irrigation pipes, power lines, individual blocks, measurements. I mapped my entire property using layering.
"That's what makes it so superior when compared to paper – that ability to turn layers on and off and only see what I want to.
"You don't have to be a whizz on the computer either. Noel (AgForce GIS Technical Manager Noel Brimsmead) was a great teacher.
"He explained everything clearly and that helped me get all the information I needed. It felt like help was always on hand. AgForce even gives you a manual you can refer to if you get stuck once you get back home.
"If I'm able to take the time away from the cane farm in February, I'll definitely be back to finish off mapping my property when the workshops return."
People who attend an AgForce mapping workshop are eligible to receive one of 40 free Phoenix Mapping licences, valid for 12 months.*
Emma Rush, Regional Recovery Officer from the National Drought and North Queensland Flood Response and Recovery Agency will be a guest speaker at each of the three workshops being held at:
Registration is essential and RSVPs close 11:30pm Sunday 10 February. 
If you have any questions, please call NEQ Regional Manager Nikki Hoffmann on 0408 786 057 or email hoffmannn@agforceqld.org.au.
These workshops are jointly funded under the Commonwealth/State Disaster Recovery Funding Arrangements 2018 with funding provided through the Flexible Funding Grant program.
Although funding for this product has been provided by both the Australian and Queensland Governments, the material contained herein does not necessarily represent the views of either Government.
*Only available to those who are not already subscribed to AGDATA's Phoenix Mapping program. You must attend this workshop to receive this licence.