9 September 2020.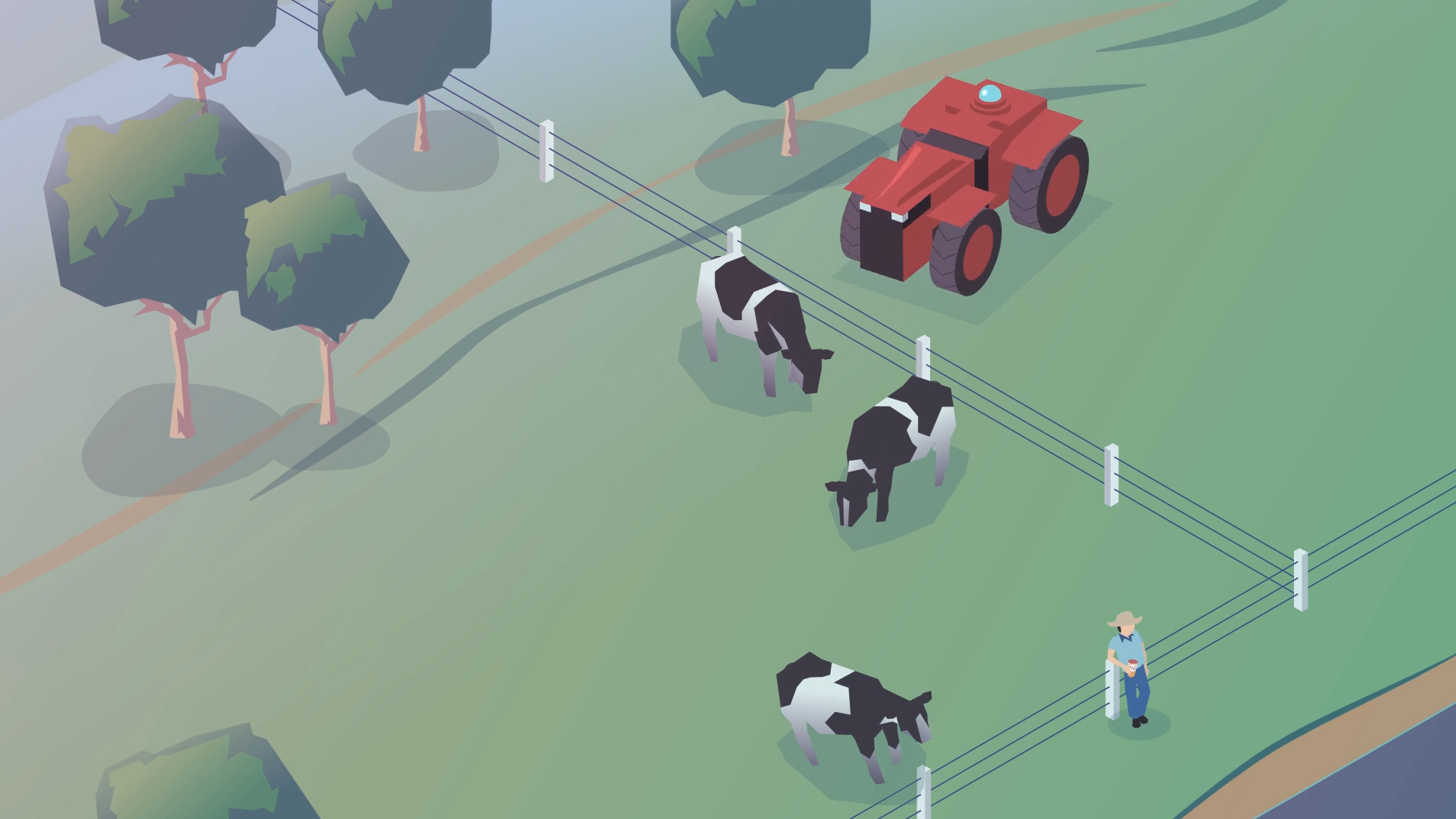 When the first Global Positioning System (GPS) was launched in 1978, who would have thought agriculture and farming would be one of its key adopters.
From planting and fertilisation to precision plowing and field mapping, agriculture has often found itself at the cutting edge when it comes to the use of GPS and spatial technology.
These technologies, and many others, rely on something called a geodetic datum. So what is it?
What is a geodetic datum?
A geodetic datum is a system of coordinates, and a set of reference points, used to locate specific places on the Earth's surface. It's how the GPS you might use in your car or truck knows where to direct you and can pinpoint precise locations, including roads and bridges.
Why is it important?
Whether you realise it or not, Australians are growing more dependent on location technology and therefore stand to benefit from accurate satellite positioning.
Location or positioning information has always been important for the mapping and surveying community, but as a modern, technologically advanced society, many other areas have become reliant on increasingly precise location information, including:
Business: agriculture, construction, insurance
Safety services: police, emergency services, landscape mapping
Transport and tourism: navigation via Global Navigation Satellite System enabled maps, automated vehicles, telecommunications, and entertainment
What has changed?
Changes have been made to Australia's location information enabling smartphones and positional technology to more accurately locate features marked on our maps.
The Geocentric Datum of Australia update from GDA94 to GDA2020 aligns the national latitude and longitude coordinates with global satellite positioning systems.
Why GDA2020?
With GDA94, the national and global location information systems operate quite differently. The GDA94 datum is fixed to Australia's tectonic plate, which is constantly moving by approximately 7cm per year. This equates to a north east shift of approximately 1.8m since the last datum was adopted.
In contrast, satellite positioning systems base their coordinates on a framework from the centre of the Earth and continually adjust the coordinates to align with the movement of features on the Earth's surface.
Any movement, no matter how subtle, is significant when it comes to the use of equipment that relies on accurate positioning data, like mobile phones and GPS navigation.
What do you need to do?
GDA2020 became available on 30 June 2020, but before you rush to adopt it you should confirm some details about the positional data you use.
Check your mapping data to confirm the coordinate system used to obtain it by referring to the metadata that is supplied with it. The metadata may show ESPG 4283 for GDA94 or ESPG 7844 for GDA2020.
Your mapping application may need to continue using GDA94 as some mapping data available from governments via a Web Mapping Service may not have yet changed to GDA2020.
If you continue to use GDA94 for your property map, you should continue to use GDA94 on your GNSS handheld receiver until all mapping data has switched to GDA2020.
Where can you get information to help you make the change?
For more information, visit dnrme.qld.gov.au.
To find out more about GDA2020 in Queensland, email qldgda2020@dnrme.qld.gov.au or phone 07 3330 4422.
You can also get in touch with AgForce GIS Technical Manager Noel Brinsmead if you have questions brinsmeadn@agforceqld.org.au.
Want to do your own research into GDA2020?
Visit one of these handy sites: