17 November 2020.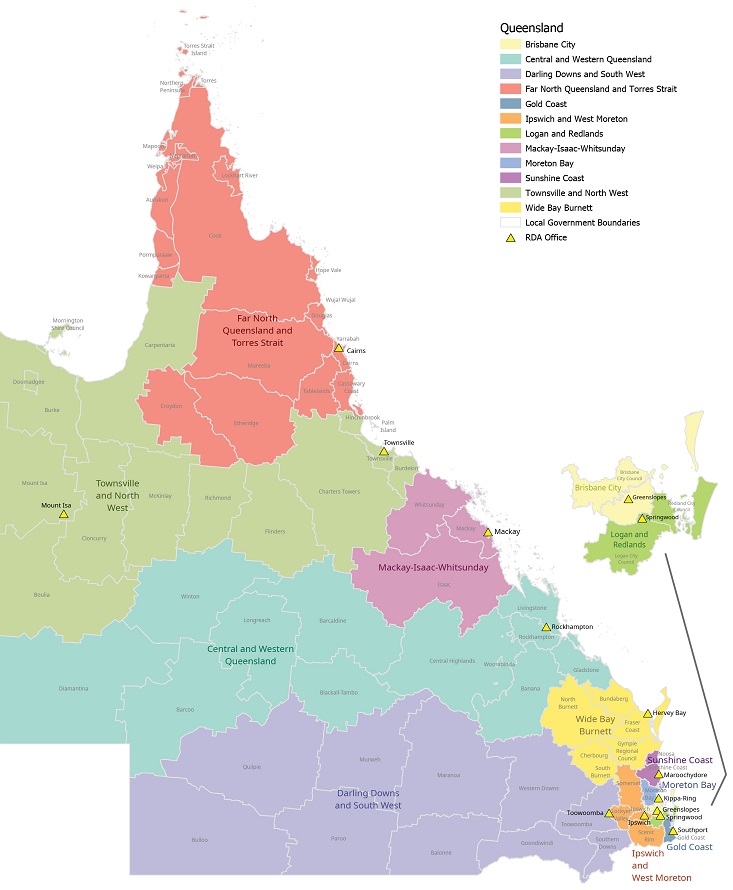 The opportunity exists for you to become a chairperson to one of the 12 Regional Development Australia committees across Queensland, and with it, help drive regional economic growth and investment.
Queensland's RDA Committees are responsible for:
providing independent advice to all three levels of government on critical issues affecting their regions
collaborating with relevant stakeholders to identify economic opportunities and leverage private and public sector investment
connecting regional businesses, councils and industry sectors with international trade partners, financial markets, and potential investors
working closely with community leaders to identify priority activities that will drive regional economic development
assisting local communities to identify funding sources and develop project proposals to support economic growth
promoting awareness of government programs in the RDA community
Applications close 23 November 2020.
For more information visit www.rda.gov.au or email rda@infrastructure.gov.au.