3 August 2020.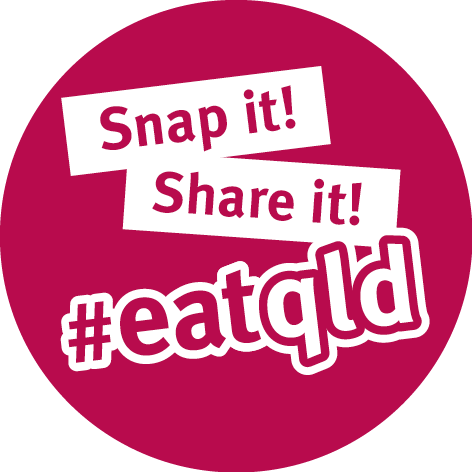 AgForce member Jennifer Wainwright, of Bouldercombe in the Burnett, has won a $500 RM Williams gift voucher for submitting her home-grown Farmhouse Roulade recipe featuring fantastic Queensland produce in our #eatqld cooking competition.
Jennifer's sensational culinary creation featured Queensland-grown tomatoes, onions, spinach and, of course, beef.
Fellow member Kerrielea Hensler of Toowoomba received the runner-up prize of a $100 Coles Myer gift voucher for her tasty coulis made with fresh Queensland strawberries – the perfect accompaniment to Jennifer's roulade.
We all know that Queensland's mix of fresh air, clean, clear water, pristine landscapes and range of climates allow us to produce the best quality agricultural produce.
AgForce conducted the recipe competition to support the Queensland Department of Agriculture and Fisheries' #eatqld campaign which encourages people to eat local, stay healthy, and support jobs in the state's agriculture industry.
While the winners have been announced, we're still keen to share your favourite Queensland-grown recipes, and we know our members would love to try them. Email them to media@agforceqld.org.au.
It's never been easier – or more delicious – to get behind our industry.
We encourage you to support local and regional businesses when buying food, and there's plenty of fun ways to do this.
You can venture out to a local business, whether it's a special lunch on the weekend or buy your groceries direct from suppliers instead of the big grocery chains.
Add your business to the Department of Agriculture and Fisheries' Food and Beverage Supplier Directory which showcases products grown, made and produced in Queensland.
Try one of these delicious recipes created by Queensland Chef Dominique Rizzo and share your masterpiece on Instagram.
Share a special recipe of your own – we would love to profile your cooking talents, so let us know in the members' Facebook group, or by emailing media@agforceqld.org.au.
AgForce members can also share them with us for Envoy via envoy@agforceqld.org.au
Whatever you do, share your activities with others online – simply add '#eatqld' to your social media posts. You can see all public posts with this tag on Facebook, Instagram or Twitter.
By spreading the word about the beautiful quality of our food and fibre in Queensland, we can encourage more across the state to support Queensland agribusiness.
ends
Media contact: David Vogler 0418 733 102