27 October 2020.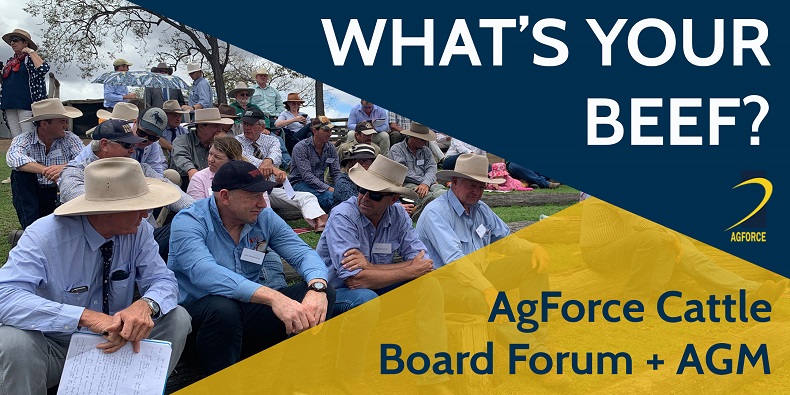 AgForce's second annual What's Your Beef industry forum is being held in Rockhampton on 5th November.
Cattle President Will Wilson believes "It is a must-attend event for anyone wanting to have a hand in setting the direction of the Queensland cattle industry.
"Discussions will focus on the opportunities and challenges currently facing producers and the industry, on how to translate your biggest fears for our industry and your business into good advocacy and business opportunity."
"This will help set the agenda for the Cattle Board and is likely to have implications for all producers, supply chains, Industry and government, so all are encouraged to attend and participate."
The event is being held at Central Queensland Livestock Exchange (CQLX) Saleyards in Gracemere, is completely free and is open to the public.
The Forum coincides with its Cattle Board AGM, giving all an insight into the work that AgForce does and they will welcome input to help guide industry to better our advocacy.
Queensland Senator Susan McDonald – a long-time and stalwart advocacy of the beef industry and of regional Queensland – will keynote the event along with AgForce General President Georgie Somerset AM, and Cattle President Will Wilson.
There are many challenges facing Queensland's world-leading cattle industry, from drought, to over-regulation, vegan activism, issues with fake meat and live exports. Attendees are encouraged to bring their issues which they are facing in their day to day business. The event starts at 2.00pm, bring your words and stay for a BBQ and drinks.
For more information contact:
Attached: registration