Last updated 7 December 2020.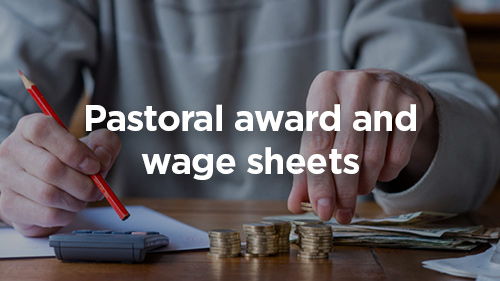 The Fair Work Commission on 30 November 2020 issued a decision in related to "stand-alone" allowances under the Pastoral Award 2020.  It effectively altered the basis on which these allowance were adjusted in respect of the 1 November 2020 national minimum wage increase.

The main impact is on the value of "Keep" deduction, which has been slightly reduced and on shearing industry travel allowances. The amendments were effective from the first pay period which commenced on or after 30 November 2020.

Use the below links to open a PDF of the latest award and wage sheets, effective 30 November 2020.
PA FWC Statement (Expense-Related Allowances)
Latest wage sheets
Please call our office on 3236 3100 with your membership number to access this service.