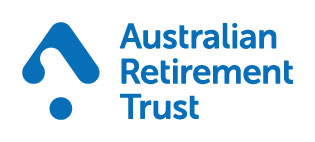 With a winning combination of lower-cost, high-value super solutions and dedicated support, members of Australian Retirement Trust can access the same product features, benefits and services they knew and trusted from Sunsuper, including:
A flexible product

Strong, long-term returns 1

Lower administration fees 2

Profit-for-members focus

Everyday deals and discounts
australianretirementtrust.com.au    |    Phone: 13 11 84   |   When overseas +617 3333 7400
8.00am - 6.30pm (AEST) Monday to Friday
GPO Box 2924, Brisbane QLD 4001
Disclaimer
1 Past performance is not a reliable indicator of future performance. The Australian Retirement Trust Super Savings investment options have adopted the pre-merger investment strategy of the Sunsuper options, including for the Balanced option. Source: SuperRatings Fund Crediting Rate Survey – SR50 Balanced (60-76) Index, 31 December 2021.
2 Investment fees and costs also apply. See administration and investment fees and costs at australianetirementtrust.com.au/about/why-choose-us/lower-fees
This content has been prepared and issued by Australian Retirement Trust Pty Ltd (ABN 88 010 720 840, AFSL No. 228975), as trustee for Australian Retirement Trust (ABN 60 905 115 063). It contains general advice and does not take into account the investment objectives, financial situation or needs of any particular individual. You should consider if the advice is appropriate to your own circumstances before acting on it. Consider the Product Disclosure Statement (PDS) before deciding and Target Market Determinations (TMDs). Visit australianretirementtrust.com.au or call 13 11 84 for a copy of the PDS and TMDs.