Last updated 23 February 2021.
Related articles.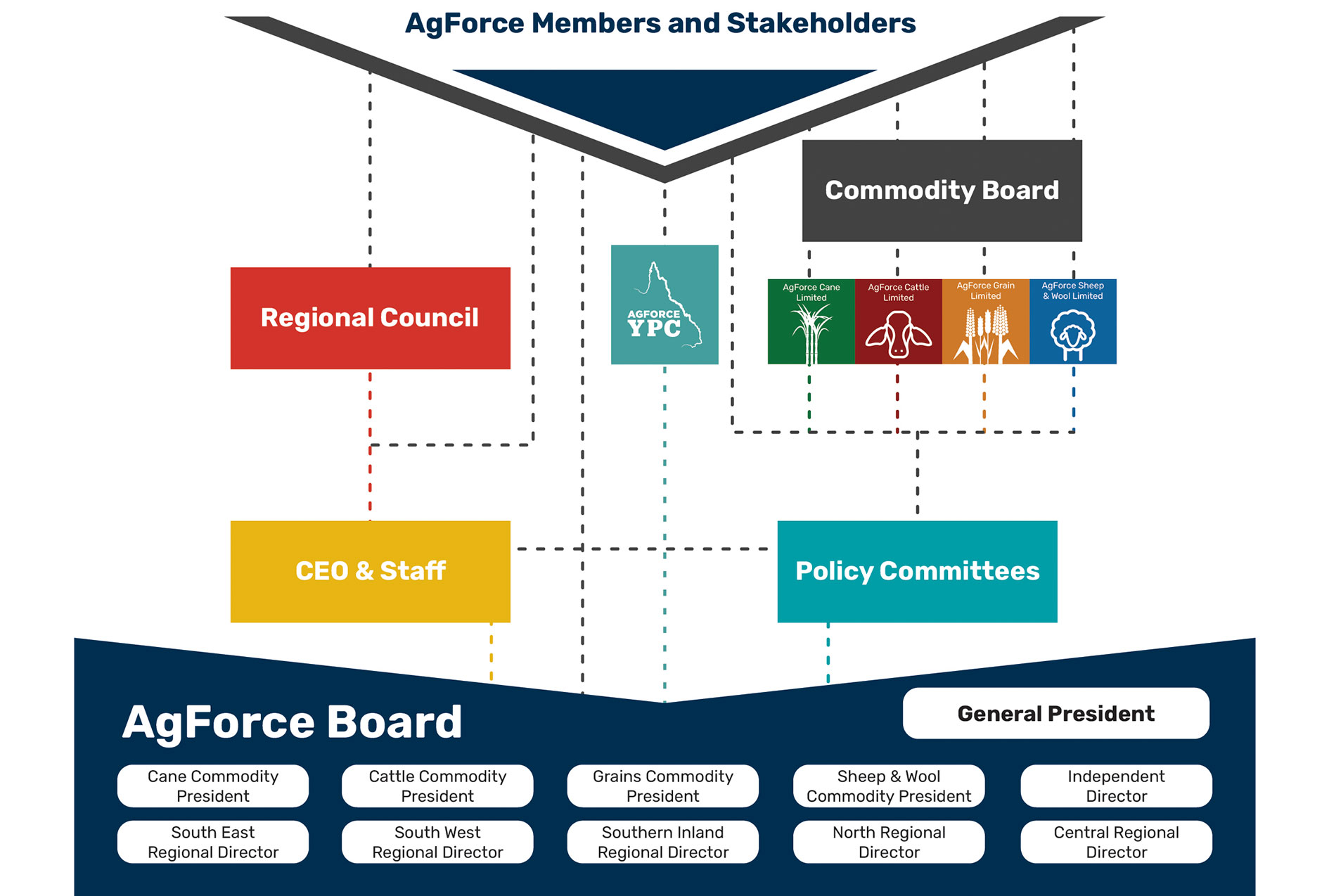 The AgForce board sets policy direction and identifies its agenda of priority policy areas every two years. These priorities strategically target the issues thought to be most important to Queensland broadacre agriculture.
Priority policy areas are resourced with dedicated policy development committees and taskforces, made up of members with experience in the relevant policy area. The Chair and members are selected through an open nomination process from within the membership and subject experts from our valued corporate partners.
Being a committee or taskforce member is an exciting undertaking. These committees and taskforces consider current and emerging issues and member resolutions, and provide advice to the board, which has ultimate responsibility for policy positioning.
The current priority policy areas, committees and taskforce for 2021 and 2022 are:
Natural resources: natural asset management, use and regulation, including water
Natural Resources Committee
Business profitability and risk management, including climate and transport
Biosecurity: managing pest, weed and disease risks to protect our industries
Our people: workforce and labour – supply, skilling, and safety
Workforce and Safety Committee
Great Barrier Reef regulation and water quality
There are a range of other important issues that affect the broadacre industry and these are dealt with and resourced as required in response to developments and as opportunities present.
 
---
For further information contact AgForce Policy General Manager Dr Dale Miller on (07) 3236 3100 or email.